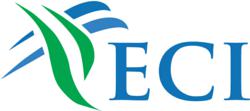 Phoenix, AZ (PRWEB) January 16, 2013
A leading provider of credit card processing for small business, Electronic Commerce International (ECI)is giving new entrepreneurs the opportunity grow their business responsibly by revealing five tips every new business owner should know to avoid chargeback losses and high fees as they start their new venture.
The following tips will keep protect you from higher rates and chargeback losses and fees:
1. Take the time to complete your PCI compliance through your provider's service. It may seem like a hassle but this will save you on PCI Non-compliance fees and on potentially huge losses and fees if breached and non-compliant. A good provider will have a service that has great support if you need help.
2. Use AVS for all keyed, internet or telephone transactions, especially when the card is present but the magnetic stripe can't be read as this is a sign of a possible fraudulent card.
3. Always check cardholder signature against signature on receipt or, if unsigned, ask them to sign and ask for ID and make sure signatures match.
4. On all online or phone transactions get the CVV2 (3 digits on back of card)
5. Ask to have your terminal programmed to ask you to enter the last 4 digits of the credit card on swiped transactions. If your terminal cannot be programmed for this simply check the card against the printed receipt. This will protect you from accepting fraudulent cards where the magnetic stripe and imprinted numbers don't match which will save you from chargeback losses and fees.
As a trusted payment processing merchant, ECI offers many services including card processing, mobile payment and loyalty rewards programs for business of all sizes. ECI recently announced the availability of small business loans. Call Electronic Commerce International at 888-404-7500 Ext 221 for a free rate review and quote from ECI to start saving.
About Electronic Commerce International:
For more than a decade, Las Vegas-based Electronic Commerce International has been providing affordable, personalized payment processing solutions to merchants of all sizes in the United States and Canada, so business owners can focus on growing their company. ECI has more value added services for small, medium and large businesses than anyone, like Text Marketing, Business Lines of Credit, Merchant Cash Advance, Gift and Loyalty Program, Mobile Processing, 90 Days Same as Cash and Check Guarantee. ECI prides itself on superior customer service, offering support 24 hours a day, 7 days a week. To learn more about Electronic Commerce and their extensive products visit them at http://www.ecistore.com.