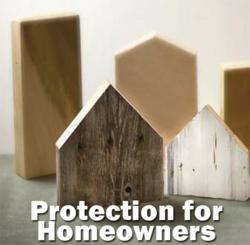 "For many borrowers, dealing with mortgage servicers has meant unwelcome surprises and constantly getting the runaround. In too many cases, it has led to unnecessary foreclosures." ~ Richard Cordray
Minneapolis, Minnesota (PRWEB) January 18, 2013
The Consumer Finance Protections Bureau (CFPB is establishing stronger foreclosure protections for homeowners due to the realities that the mortgage servicing industry has "experienced problems with bad practices and sloppy recordkeeping. As millions of borrowers fell behind on their loans". With a heavier work load as foreclosure filings increased, many servicers were unable to provide adequate services necessary to meet responsible homeowners' needs.
"As the housing market begins 2013 it is saturated with millions of distressed homeowners and homeowners continuing to experience serious problems gaining a timely response after requesting a home loan modification or other alternatives to avoid foreclosure," says Jenna Thuening, owner of Home Destination.
"Many (mortgage servicers) simply had not made the investments in resources and infrastructure to service large numbers of delinquent loans, Consumers complained about getting the runaround and being hit with costly surprises," states the Bureau.
The CFPB's mortgage servicing rules ensure that fraught home loan borrowers get a fair process to avoid foreclosure. Struggling homeowners seeking mortgage debt relief shouldn't have to worry about mortgage servicers cutting corners or losing applications for relief. They should be told about their options and given time to apply and be considered for loan modifications and other alternatives. Most of all, they shouldn't be surprised by the start of a foreclosure proceeding until they have had time to explore all available foreclosure alternatives help. Responsible homeowners who take action promptly to seek foreclosure alternatives, should not face a looming foreclosure sale before their applications have been fairly evaluated.
The CFPB is amending Regulation X, which implements the Real Estate Settlement Procedures Act of 1974, and implementing a commentary that sets forth an official interpretation to the regulation. The CFPB is also amending Regulation Z, which implements the Truth in Lending Act and the official interpretation to the regulation, which interprets the requirements of Regulation Z. These final rules implement provisions of the Dodd-Frank Act regarding mortgage loan servicing.
Home Destination Sees The Top New Protections For Struggling Home Borrowers As:
1) Notification of Foreclosure Alternatives: Servicers must let homeowners that borrow a home loan know about their "loss mitigation options" to retain their home after borrowers have missed two consecutive payments. They must provide them a written notice that includes examples of options that might be available to them as alternatives to foreclosure and instructions for how to obtain more information.
2) Restricted Dual-Tracking: Under the CFPB's new rules, dual-tracking, which is when the servicer moves forward with foreclosure while simultaneously working with the borrower to avoid foreclosure, is restricted.
3) Direct and Ongoing Access to Servicing Personnel: Servicers must have policies and procedures in place to provide delinquent borrowers with direct, easy, ongoing access to employees responsible for helping them.
4) Fair Review Process: The servicer must consider all foreclosure alternatives available from the mortgage owners or investors – those who hold the decision-making power over the homeowner's loan – to help the struggling homeowner retain the home loan and remain in their home.
5) Foreclosure Sales Not Allowed Before All Other Alternatives Are Considered: Servicers must consider and respond to a homeowner's loan modification application if it arrives at least 37 days before a scheduled foreclosure sale. If the servicer offers an alternative to foreclosure, they must give the borrower time to accept the offer before moving for foreclosure judgment or conducting a foreclosure sale.
6) Borrower Recourse: Servicers must explain why they have rejected a delinquent homeowner's application for a loan modification if the application is received more than 37 days before a foreclosure sale.
"Mortgage servicers who choose to be indifferent to the plight of consumers will now be subject to these mandatory rules," said Richard Cordray, director of the Consumer Financial Protection Bureau. With a strong housing recovery well in progress and worthy of nourishing along, drawing along side struggling homeowners and making sure care is given to keep homeowners in their homes is clearly a top priority. Mortgage servicers must work to provide foreclosure help and solutions.
It's unclear whether the new rules will make obtaining a home loan more or less available in general. "Some industry critics say that by imposing stricter standards for who can get a mortgage, the rules will put a crimp in lending. On the other hand, others say that finally having the rules in place eliminates uncertainty for lenders, while new liability protections will allow them to lend with confidence," says NASDAQ's webpage.
Homeowners being forced into the Minnesota foreclosure timeline, don't walk away from your mortgage. Call Home Destination at 612-396-7832 and gain the guidance of a skilled Certified Distressed Property Expert.