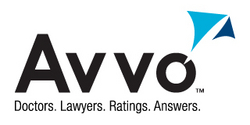 Avvo offers doctors a free and reliable marketing platform to reach millions of potential patients and referring physicians.
Seattle, WA (Vocus) November 1, 2010
After growing to become the world's largest lawyer ratings directory, Avvo Inc., has expanded its offerings to the medical field to help link physicians with prospective patients and create a more open and effective dialogue between doctors and the consumer marketplace.
Today, Avvo launched its free doctor ratings directory, creating a new level of patient access to physician information online, and enabling doctors to interact directly with the patient base they're seeking to reach with credible, timely information– not only about their own services and performance record but also about trends and valuable learnings that are shaping the rapidly evolving healthcare environment.
Avvo's new medical website offers an easy-to-navigate informational and community forum that delivers patients detailed background on a doctor's credentials, experience and disciplinary record, as well as a completely unbiased and editorial "Avvo Rating" for every doctor, and patient and peer ratings, all in one place.
Most importantly, the information and site access is free to patients and doctors.
Physician Directory
Avvo's physician directory contains profiles for over 800,000 doctors (90 percent of licensed doctors) throughout the nation. Unlike other doctor directories and resources, Avvo does not charge visitors for access to its robust database; instead it focuses on getting the right information into the hands of prospective patients who are pre-disposed to selecting a doctor and are actively shopping for a new practitioner relationship.
For doctors, Avvo provides physicians with a free marketing platform and an ideal means for them to build and expand their professional reputation among the patient market through a no-cost program that immediately showcases their personal practice before millions of prospective new patients.
Medical Q&A Forum and Health Guides
Avvo also launched a free medical question and answer forum where certified doctors can answer patients' health-related questions and medical concerns through the Avvo website. And, because Avvo believes the essence of its offering is the ability to link consumers directly with credible physician resources free of charge, the website also helps doctors to strengthen their medical leadership by inviting them to submit written contributions to Avvo's HealthGuides (free research and medical information articles written exclusively by doctors who choose to participate in the Avvo website). All medical Q&A forum answers and HealthGuides submissions include the featured doctor's photo and link to his or her contact information – all for free.
"Avvo offers doctors a free and reliable marketing platform to reach millions of potential patients and referring physicians," said Mark Britton, founder and CEO of Avvo. "The Avvo website currently receives over two million visits per month and sends lawyers over 160,000 contacts per month – we expect the same phenomenal response for the medical arena. Physician marketing is a word-of-mouth business and is moving increasingly into the online environment. comScore reported 96.6 million people in the U.S. were looking for health information online in the month of August alone.Doctors who are not effectively using the online medium are simply missing essential opportunities to expand their practice."
Avvo already has strong support from prominent members of the physician community who welcome an online intermediary committed to putting the right information into the hands of patients and ensuring that physician records are validated through a credible third-party channel.
Supporting Avvo's new medical offering is a world-class Board of Medical Advisors:

Robert E. McAfee, M.D.: Former American Medical Association president, surgeon and advocate for family/national healthcare
Hunter Wessells M.D.:Professor and Nelson Chair in Urology, University of Washington
Tina S. Alster, M.D.:Founder and Director, Washington Institute of Dermatologic Laser Surgery
Andrew I. Caster, M.D.:Pioneer in Lasik surgery and Founder of Caster Eye Clinic
Hear Dr. Wessells and Mark Britton talk about Avvo's new doctor ratings directory.
"In the legal arena, we grew from concept to market leader in three years by giving consumers more information and better guidance than they've ever had before," explained Britton, who also was one of the top executives at Expedia.com, which revolutionized the travel industry. "With the support of our medical advisors – some of the brightest minds in medicine–we expect to usher in a new era for doctor/patient relations by helping the physician community better reach and market to existing and prospective patients.Doctors must take control of the way that information flows to the patient community and not let celebrities and politicians shape the healthcare discussion for them."
Avvo is advertising-sponsored; however, Avvo's advertising does not impact a doctor's Avvo Rating or his or her placement in Avvo's search results.
About Avvo
Avvo is the largest and only free website that empowers consumers to handle their medical and legal matters with confidence.Avvo offers free ratings and profiles for 90% of practicing lawyers and 90% of licensed MDs in the US. This includes the editorial Avvo Rating, patient and client reviews and peer endorsements as well as experience, background information, industry achievements and disciplinary records. Avvo also offers a free Question and Answer forum, where consumers can ask questions and receive certified answers from certified doctors and lawyers.Additionally, Avvo Legal Guides and Avvo Health Guides are free research tools, written as how-to articles covering everyday issues authored by certified lawyers and doctors. Founded in early 2006 and launched in 2007, Avvo is privately held, with funding from private investors, Benchmark Capital, Ignition Partners and DAG Ventures. For more information, visit http://www.avvo.com.
Contact:
Megan Olendorf
Avvo, Inc.
206-734-4129
megan(at)avvo(dot)com
Jamie Douglas
CarryOn Communication
310-363-2772
jamied(at)carryonpr(dot)com
# # #