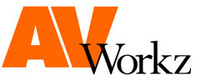 We knew creative groups like ISI would use AVMS if we built it, and they validated that a complex need was easily and quickly met by our web based tools
Atlanta, GA (PRWEB) December 4, 2009
AVWorkz Software LLC the industry's only web based Equipment Resource and Energy Mgt Services Provider announced today the successful roll out of the first in a long line of planned 3rd party applications built on the AVMS web services platform. AVWorkz teamed in October of this year with Integrated Solutions Inc. out of Memphis TN when they needed a firewall friendly Medical Camera Remote Controller and a supporting web based Administrative application. "AVMS was designed from the ground up as a management tool platform capable of supporting any type of equipment. We knew creative groups like ISI would use AVMS if we built it, and they validated that a complex need was easily and quickly met by our web based tools" says Connie Bolt VP of Sales for AVWorkz Software.
"We jumped at the opportunity to collaborate with AVWorkz on their AVMS project. Having done business with AVWorkz for the better part of the last decade, ISI has confidence that AVWorkz has the resources available to bring new and exciting applications to the A/V marketplace. With the AVMS application, we have been able to meet our customer's needs and exceed expectations," stated Jay Myers, CEO and Founder of Interactive Solutions, Inc.
AVMS released its initial product offerings in May of 2009 with Remote Equipment Management tools that enabled AV Integrators to Remotely Monitor installed Equipment. Their entire customer hardware base is now accessible from the convenience of their offices. Additionally functionality included; Project Management Tools, Remote Diagnostics Tools, Failure Alerting (with support for Twitter) and remote equipment automation. Soon after the initial release AVMS added Remote Temperature Monitoring which included Graphing and Historical Data Retention for Trending Analysis as a major step toward Building Automation and Energy Monitoring for the coming ASHRAE 189.1 standard. In October of this year Energy Tracking was added. All of these upgrades run on the 2 years in development AVMS Equipment Management Platform that now has over 300 registered endpoints.
"The Integration and Automation Industry needed a way to provide better support to their customers, but were limited by Firewalls. AVMS is an Engine with many uses that now includes applications as diverse as Energy Management and Medical Camera Remote Automation. Every week another integrator comes to us with a need previously impossible to meet, until AVMS provided the infrastructure to quickly productize an idea." States Richard Blackwell President and CTO of AVWorkz Software.
AVWorkz Software is a privately owned business working nationwide to meet the complex needs of the Automation and Integration industry.
Contact: Connie Bolt, VP Sales - AVWorkz Software LLC
# # #