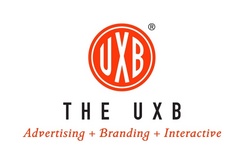 We strive to stay ahead of the latest design and branding trends to offer our clients work that generates measurable business results, and we are thrilled to have been recognized for our successes by an esteemed panel of experts
BEVERLY HILLS, Calif. (PRWEB) September 15, 2008
"We strive to stay ahead of the latest design and branding trends to offer our clients work that generates measurable business results, and we are thrilled to have been recognized for our successes by an esteemed panel of experts," said NancyJane Goldston, founder and CEO of The UXB. "Today, brands and companies are searching for cutting-edge, out-of-the-box thinking that differentiates them in the marketplace, and these awards reaffirm our dedication to providing that level of work."
The UXB most recently accepted the 38th Annual Creativity awards for the following clients and categories:
Cleatskins™ POP Display – Gold Award Cleatskins™ Packaging – Silver Award Cleatskins™ Website – Winner (http://www.cleatskins.com ) Lumeta® Website – Gold Award (http://www.lumetasolar.com) dds Weblink® – Silver Award for Website (http://www.ddsweblink.com) Munchkin® Project Pink – Winner (http://www.munchkin.com/projectpink) The UXB® – Winner Website (http://www.theuxb.com) The UXB was also recently awarded 12 Communicator awards, numerous Davey and Creativity Awards in 2007 and 2008, as well as W3 Awards and a Webby in 2007.
About The Creativity Annual Awards:
Established in 1970, The Creativity Annual Awards is based in Louisville, KY, and is one of the longest running international advertising and graphic design competitions in the world. A print, web, advertising and media design competition, each year the judges choose the best from all over the world to be reproduced in the 400-page Creativity Awards Annual.
This year, judges from some of the United States' most prestigious design firms evaluated the work produced by their peers and students. The 38th Annual Creativity Awards received a record 2,800 entries from over 44 countries and 45 U.S. states. The competition showcases work from around the globe in the Creativity Awards Annual published at the close of each year's competition.
About The UXB
Founded in 2000 by NancyJane (NJ) Goldston, The UXB is an award winning, world-class advertising, branding and interactive agency. The Agency's mission is to combine strategic advertising, branding and interactive solutions to deliver effective creative and marketing solutions in today's complex media environment. The UXB specializes in building integrated offline to online brand platforms, marketing programs and interactive work for emerging companies as well as programs for major corporations. The UXB offices are located in Beverly Hills and the heart of San Diego's Gaslamp district. For more information, visit http://www.theuxb.com.