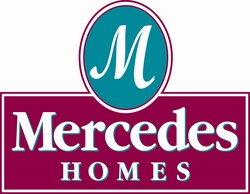 The judging process is very rigorous, and we met the test to be named one of the best builders in the country.
MELBOURNE, Fla. (PRWEB) October 1, 2007
"This is a very proud moment for Mercedes Homes. We won the NHQ award in 1996 and to do it again is a testament to the strength of our culture and business processes," said Scott Buescher, Mercedes Homes' President of Operations. "The judging process is very rigorous, and we met the test to be named one of the best builders in the country."
Modeled after the Malcolm Baldridge National Quality Award, the NHQ Awards represent the homebuilding industry's highest recognition for quality achievement and operational excellence. Now in its 15th year, the NHQ Awards are open to all U.S. residential construction and independent contractor companies. Entries are judged by a panel of experts who evaluate the role that quality plays in construction, strategic planning, leadership, performance management, trade relationships, customer satisfaction, human resources, and business results.
Winning the NHQ Award requires more than operating a great homebuilding company; it requires genuine effort. Not only must candidates have sophisticated operating processes that improve performance, those processes must also be documented in an extensive application and verified through a site visit by award judges.
Professional Builder editorial director Paul Deffenbaugh said, "The NHQ Award is the hardest award to win in homebuilding. It requires dedication and purpose throughout a homebuilding company, and only the best can achieve this distinction."
NAHB Research Center president Michael Luzier added, "NHQ Award winners represent the best in the homebuilding industry, and we are extremely proud to recognize these leaders for their dedication, customer focus, and exceptional quality achievement. Each year, the bar is raised higher as our judges ensure this program continues to provide the industry with the highest standards of excellence."
Mercedes Homes was one of three national winners named at the Benchmark Conference. The company is the only Florida-based builder to receive the national award this year.