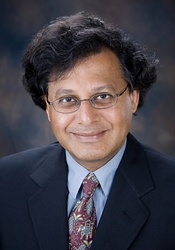 This award isn't about my accomplishments but about the hard work, dedication and emphasis right from the beginning by the entire Nair & Co. team on using technology to secure a business advantage. It establishes our credibility as a global services provider and a serious player in the outsourcing industry worldwide
LONDON (PRWEB) September 3, 2008
Hosting its 11th award ceremony, the Gullands Excellence Award will be presented to fifteen leaders representing a wide variety of industries and professions from around the globe. The rigorous judging was conducted by previous award winners, business leaders, and prominent social personalities.
The 2008 awards ceremony invitees include previous awards winners Lord Swaraj Paul, British Parliamentarian and founder of Coparo Group; Baron Karan Bilimoria, CEO, Cobra Beer Ltd; Baroness Sandip Verma, member of the House of Lords; along with U.K. Members of Parliament Keith Vaz and Paramjit Dhanda, and Minister of State for Borders and Immigration Liam Byrne.
Other former Gullands Excellence Awardees include Sam Pitroda, chairman of India's National Knowledge Commission (NKC); Yousaf Ali M.A., managing director of the Abu Dhabi-based retail giant EMKE Group; Sudhakar Shenoy, chairman and CEO of Information Management Consultants; and Narayan S. Hosmane, a pioneering cancer research scientist.
"This award isn't about my accomplishments but about the hard work, dedication and emphasis right from the beginning by the entire Nair & Co. team on using technology to secure a business advantage. It establishes our credibility as a global services provider and a serious player in the outsourcing industry worldwide," Dr. Nair said. "I think the NRI Institute is doing a great job recognizing global trendsetters and leaders and I'm honored to be part of that esteemed group."
An Oxford-educated scientist, Dr. Nair began his career in the UK nuclear industry. He worked as an accountant in the early 1990s, and founded Nair & Co. in 1994 jointly with Vyoma Nair. He currently oversees the group's overall development, its policies, strategies and goals.
Today, Nair & Co. is a company with 350+ staff supporting over 700 client operations worldwide. With offices in UK, US, India, China and Japan, Nair & Co. offers a one-stop solution for companies seeking to make their overseas expansion less risky, stress free and more strategic in the finance, tax, HR, compliance and legal arenas.
"Dr. Shan Nair has been selected for his excellence in science research and IT Business. The NRI Institute is honored to recognize Dr. Shan Nair at this year's award gala," said Jagmohan Singh, National General Secretary of the NRI Institute.
The NRI Institute is an influential non-profit organization with chapters in over 13 countries. Since its inception in 1989, it has served as a platform to connect Indians and their expatriate counterparts, and organizes various events and awards to recognize expatriate achievements.
The Gullands Excellence Award adds to a growing list of accolades for Dr. Nair who also received the "Outstanding 50 Asian Americans in Business" award earlier this year.
For more information about the NRI Institute or to attend this year's award dinner, please visit http://www.nriinstitute.org. For more information on Nair & Co. and Dr. Shan Nair, please visit http://www.nair-co.com or call +1 (408)515 6887(USA) or (44) 0 117 929 9661 (UK).
Nair & Co.
Nair & Co. provides businesses an integrated solution geared to making your company's thrust to expanding business overseas less risky, stress free and more strategic in the finance, tax, HR, compliance and legal arenas. Specialized in working with the unique challenges of US-based technology companies, Nair & Co. has headquarters in the UK and offices in USA, China, Japan and India and acts for nearly 700 foreign operations in over 40 countries. Nair & Co. employs highly qualified international specialists as your one point of contact client service directors to support your international registration, tax, accounting, compliance, HR and payroll needs. Our unrivalled knowledge base, attention to detail and superior work ethics protect your company's operations more effectively and save you time and money in the long run. For more information, visit our web site at http://www.nair-co.com.
MULTIMEDIA GALLERY http://www.businesswire.com/cgi-bin/mmg.cgi?eid=5768887