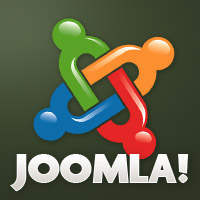 San Francisco, CA (PRWEB) September 20, 2012
BestHostingSearch.com, a leading web hosting review site since 2006, today named BlueHost as the best Joomla hosting provider for personal and small businesses in 2012 for its affordable, high performance and reliable Joomla web hosting service, based on the BestHostingSearch.com editors' true Joomla hosting experience, the 161 BlueHost customer reviews, and the in-depth comparison of Joomla hosting services.
The award winner of best Joomla hosting provider, BlueHost, provides the most cost effective Joomla hosting service after BestHostingSearch.com had reviewed 100+ Joomla web hosting services pricing under $8/mo since 2006. BlueHost Joomla hosting plan is pricing from $6.95/mo regularly, but now it's offering a compelling 44% discount for $3.95/mo for all Joomla users going through this BlueHost promotional link.
Based on the BestHostingSearch.com analysis and tests, the loading speed of the Joomla sites hosted with BlueHost average only 0.78 second per page and the hosting uptime averages over 99.9% monitored in the past 6 months. Besides the high performance and strong reliability, BlueHost includes rich the features and extras with the Joomla hosting plan, as following:
1) 50+ Apache modules supported, including URL Rewrite, GZip, ImageMagick, etc.
2) 256MB dedicated memory allocated.
3) Run PHP as suPHP for the improved Joomla web hosting security.
4) cPanel & SimpleScripts, 1-Click to set up Joomla sites in 30 seconds.
5) 99.9% hosting uptime guarantee & Anytime money back guarantee.
6) Free domain name & unlimited Joomla sites hosted on 1 account.
7) Free $100 Google AdWords credits for US/Canada residents.
8) 24x7 Joomla expert support, with holding times that average <= 30 seconds.
Besides the editorial recommendation, BlueHost had been nominated as the best Joomla hosting provider at BestHostingSearch.com by the 161 verified BlueHost customers by Sep 19, 2012. Based on the review statistics, the 99.4% of the 161 BlueHost customers were satisfied with the overall web hosting service received, including the hosting performance, reliability, technical support and price. This is the best customer satisfaction rate of all the web hosts that BestHostingSearch.com had reviewed by now.
To learn more about the best Joomla hosting services, visit http://besthostingsearch.com/best-joomla-hosting
About BestHostingSearch.com
BestHostingSearch.com (http://besthostingsearch.com) is an independent web hosting review site, ranking web hosts based on their real hosting experience and the verified customer reviews, with the mission to help people find the best web hosting deal like the best Joomla hosting service.