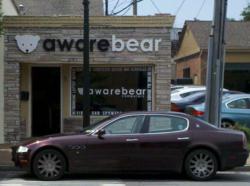 Aware Bear Computer Repair in Pittsford, NY announces the new Microsoft Windows 8
Pittsford, New York (PRWEB) October 24, 2012
"We are offering our loyal customers, a chance for them to come to Aware Bear Computer Repair in Pittsford, NY and preview Microsoft's newest operating system before it is released on October, 26th 2012" said Andre Leite Alves from Rochester, New York.
For over a month Aware Bear has been testing and evaluating the new Microsoft Windows 8. The new Microsoft product, offers a reliable, safe and stable experience for Microsoft users. In order for Windows 8 to run properly, it needs a good processor, plenty of memory and hard drive space.
The minimum desktop or laptop computer requirements for anyone looking to install and run Windows 8 properly, without any glitches are:
1 gigahertz (GHz) or faster processor (Intel or AMD)
1 gigabyte (GB) RAM (32-bit Windows 8 edition) or 2 GB RAM (64-bit Windows 8 edition)
20 GB available hard disk space (store all Windows 8 files)
1366 × 768 screen resolution (make sure the monitor supports this resolution)
Microsoft DirectX 9 graphics device with WDDM driver
Internet access (fees may apply) cable or DSL
Microsoft account (LiveID) may be required in order to download some of the new apps from the Microsoft App Store
Some features such as touch and Client Hyper-V may require advanced or Windows 8 certified hardware
Any hardware related questions can be answered by visiting: http://www.microsoft.com/WindowsToGo. Aware Bear Computer Repair in Pittsford, New York has a demo machine running the new Microsoft Windows 8 operating system and encourages everyone to stop by and get familiar with this awesome new operating system.
"Our technicians worked really hard in order to customize a computer in order for our customers to see what the new Windows 8 looks like. Aware Bear Computer Repair in Pittsford, NY brings our customers the greatest and the latest when it comes to technology" said Arthur Leite Alves from Aware Bear Computers in Pittsford.
Aware Bear Computer Repair in Pittsford, New York is open Monday – Friday from 10 am to 6 pm and Saturdays from 11 am to 3 pm. Aware Bear is closed on Sunday and major holidays.