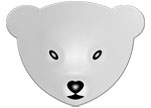 Aware Bear Computers in Rochester, New York offers laptop dc jack replacements.

Rochester, NY (PRWEB) June 17, 2012
"Laptop and notebook computer users can take advantage of Aware Bear Computer Repair in store dc jack repair in Rochester, New York. Aware Bear Computers can save Rochestarians, hundreds of dollars by repairing a bad dc jack on a laptop or notebook motherboard. All the work is performed in Rochester, New York and never leaves AwareBear in Pittsford, New York" said Andre Alves from Rochester, New York.
The $39 DC jack repair special is good for all PC based laptop brands: DELL, Acer, Gateway, Emachines, HP, Compaq, Lenovo, IBM, Toshiba, Asus, Google Chromebook, Sony, Vaios and all other major brands. Apple and Mac computers are not included on Aware Bear's $39 in store DC jack repair.
Aware Bear Apple Computer repair can also repair or replace the DC jack on Apple products such as: Macbook, Macbook Pro, Macbook G4 and other Apple laptop models. Aware Bear Computers charges a in store flat fee of $69 in order to repair a broken dc jack on an Apple laptop or notebook computer.
http://www.aacomputersusa.com/awarebear/dc-jack-repair-service-rochester-new-york-ny-pittsford
Aware Bear Computers specializes in DC jack repair for all Mac computers in Rochester, New York. "This is a great opportunity for Mac users in Rochester, New York to have their Mac computers repaired locally for a fair price. Aware Bear Mac Computer repair in Rochester, NY charges a lot less to repair and diagnosis Mac computers in Rochester, NY.
For more information on Aware Bear Computers located on 5 Monroe Avenue in Pittsford, NY, please visit AwareBear's official website: http://awarebear.com or Aware Bear's official blog: http://awarebear.com/blog. Aware Bear Computers is open Monday – Friday 10am to 6pm, Saturdays 11am to 3pm and closed on Sundays.