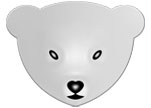 Aware Bear Computer Repair in Rochester New York Data Loss Prevention Services in the Greater Rochester Area,
Rochester, New York (PRWEB) February 11, 2012
Aware Bear Computers announced today it will provide expert data loss prevention consulting services, which includes backup services and solutions to home users and businesses in the Greater Rochester New York Area. Users don't have to be tech savvy to enjoy Aware Bear's loss prevention consulting services.
Rochester New York home users and business owners do not need to worry about any data loss; Aware Bear Computers understands how to secure sensitive data against data loss from failing hard drives, theft, physical or accidental damage. Aware Bear Computers in Rochester New York gives the Rochester New York residents peace of mind to move to a more efficient work environment. More importantly, Aware Bear Computers will walk the end user through the transition process to ensure a smooth operation.
"Once Aware Bear Computers data loss prevention services are installed, we recommend a complete review on all the backup and security settings. This step is necessary for the end user to become comfortable with it and know the data will always remain onsite without leaving the property. We found, when business owners' fears are put to rest, a door opens to a new way of housing information, protecting them from loss and increasing costs," stated Andre Alves, owner and founder of Aware Bear Computers. "We are very excited to bring these solutions to local businesses. It has the potential to save clients thousands of dollars in IT time management and physical equipment costs."
Aware Bear Computers consulting easily guides the data transition to a secure local server where the data is backed up and stays secure. Cloud servers are the new trend in the IT business, however it may not fit the needs of many professionals that deal with sensitive and personal data. and customizes the applications based on unique business requirements. The needs of an investment firm that stores many social security numbers are very different from a graphic design business that uses a cloud server to store art work. For more information on how to migrate data into a local server or for security questions, please contact Aware Bear Computers a free consultation.
Aware Bear Computers is a local computer repair store from Rochester New York, located on 5 Monroe Avenue in Pittsford NY 14534 (585) 473-7035, Aware Bear specializes in desktop, laptop, Apple / Mac, iPhone, iTouch, iPad and business solutions in the Greater Rochester New York Area. Voted along the top 5 best computer repair stores in Rochester New York, Aware Bear Computers specializes in DELL, HP, Gateway, Toshiba, Lenovo, Sony Vaio, Compaq, Acer and custom builds home and business computers. For more information please visit [http://awarebear.com
###