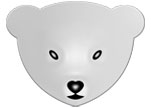 Aware Bear Data Backup with Privacy Guaranteed enables users to safely backup files in Rochester New York
Rochester, New York (PRWEB) February 09, 2012
Aware Bear Computer Repair, a computer repair store located in Pittsford, NY announced the launch of a new product. Data Backup with Privacy Guaranteed is a brand new computer backup service that saves home and small business users' files to an external hard drive or any media of choice. Home users and businesses will save time and money, by enabling them to have a backup of any files or even a backup of a backup. Data Backup with Privacy Guaranteed empowers the end user with the knowledge and skills, providing "data backup at their fingertips," saving them hundreds of dollars on costly data recovery, anytime, anywhere.
"We have finished with our alpha and beta testing over the last couple of months and are ready to release the product to the public," said Aware Bear Computer Repair President and Lead Design Engineer Andre Alves. "Our market research indicated a need for this type of product, especially in an economy where people are looking to save money, and cannot afford costly computer data recovery at retail stores."
Aware Bear Computer Repair in Pittsford NY, offers the most comprehensive, complete and reliable solutions when it comes to data backup in Rochester New York. Aware Bear Computer Repair takes pride in customer satisfaction and is proud of their great customer service and technical support teams. Other computer repair companies offer external hard drives for sale, unlike Aware Bear Computers in Pittsford NY. "Data Backup with Privacy Guaranteed enables users to safely backup any computer related data and take total control of a backup solution. No cloud server, all data is saved locally and the user knows where all the data is being stored" said Arthur Alves, Chief Operations Officer. "We believe in setting up a backup solution that empowers the user to choose where and when the data is going to be saved. Data Backup with Privacy Guaranteed does exactly that."
More information about Aware Bear Computer Repair in Pittsford NY can be found at: http://aacomputersusa.com, Aware Bear Computer Repair headquarters is located on 5 Monroe Avenue in Pittsford NY 14534, (585)473-7035.
###