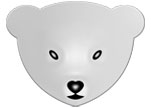 Aware Bear Computers laptop LCD / LED screen replacement.
Rochester, NY (PRWEB) March 01, 2012
Aware Bear Computers offers a convenient way to repair or replace a damaged or broken LCD / LED laptop screens. Aware Bear Computers understands how frustrating and expensive replacing a laptop can be. "During the years, computer owners get used to a certain way the computer is setup. When a new computer is purchased all the old customizations may not transfer over to the new machine" mentions Andre Leite Alves from Aware Bear Computers.
With that in mind, Aware Bear Computers is offering local customers the option to repair or replace any broken laptop LCD / LED screen. Aware Bear Computers is offering a $39 in store diagnostics special, for any laptop computer brand. The diagnostics includes a complete laptop checkup in order to make sure all parts are working properly. Andre Alves from Aware Bear Computers, explains that in many cases the laptop LCD / LED screen can break or malfunction due to daily usage.
http://www.rochestercomputer.org/awarebearcomputers/aware-bear-computers-laptop-ldc-led-repair-and-services-awarebear/
Aware Bear Computers can also replace a laptop LCD / LED screen, in case if the old screen needs to be replaced. This out of warranty laptop LCD / LED repair and replacement, is a great way for laptop owners to save money by not replacing a laptop.
Andre Leite Alves, CEO of the Aware Bear Computers, has been getting laptops in for repair almost since the day the promotion came out. Andre finds that many people live in situations where finding a reliable computer repair store is a lot more convenient than shipping their laptop off to an unknown location and having to pay for insurance and shipping supplies.
The number one laptop issue fixed by Aware Bear Computer Repair in Rochester NY is: laptop LCD / LED screen problems, followed by keyboard problems, and overheating. But even motherboard and LCD screen repair can be done locally and relatively cheaply when compared to the price of a new laptop.
Dealing with manufacturers can mean hours spent on the phone, and the turnaround time is often too long for many users to endure. People are willing to pay for good quality work that comes with a written warranty in order to get it done privately from a company such as Aware Bear Computers.
But a crucial question that can arise, especially with the "old reliable brand name" laptop: What happens if the cost to service a laptop is close to the cost of buying a new one? The answer is, it's really a cost decision. If a laptop is worth $600, and it will cost $650 to repair, then replacement is obviously a better option. But be aware of the possible additional cost of operating systems and important applications such as MS Office that need replacing with newer versions. Data transfer is also an additional service; many computer users forget they have to pay in order to get documents, pictures, music and other important files moved into the new computer system.
Any questions about Aware Bear Computers reliable LCD / LED screen replacement and repair, should visit: [http://awarebear.com or call (585)473-7035 for more pricing information.
###