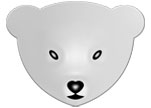 Aware Bear Computers can help small to medium size business in Rochester New York with any network issue.
Pittsford, NY (PRWEB) February 08, 2012
Aware Bear Computers, a Rochester New York computer network installation service business, announced today a business expansion in order to meet a growing demand for local non cloud business networks in the Rochester New York Area. Many local businesses still have to use a private network, rather than a cloud based system.
"Cloud Networks are great for people that do not work with sensitive data, and do not have to worry about privacy issues. The cloud technology should be used as an additional backup option," said Andre Leite Alves, owner and founder of Aware Bear Computers. "It is impossible to secure any data that has gone into a cloud service. In many cases the data is secured; however, there is a small chance hackers can get to your private files."
The Rochester New York Network Installation company provides network installation services and support to small and medium size businesses in Rochester New York. Aware Bear Computers can also troubleshoot, upgrade and secure any network setup in Rochester. New network systems can be custom tailored in order to meet a business need.
Aware Bear Computers also offers yearly service contracts in order to provide Rochester New York based businesses with worry free and peace of mind. By having a service contract, a business can save by purchasing networking labor hours in blocks of 5, 10 or 20 hours. Aware Bear Computers also allows businesses to roll over unused hours into a new contract, making sure networking labor hours do not get lost.
About Aware Bear Computers
Aware Bear Computers changed the way the IT industry in Rochester New York works, by offering fast and affordable computer service and services. Every day, Aware Bear Computers helps home users and businesses clients with all network needs, from wireless internet, to VPN connections and network troubleshooting. Aware Bear Computers certified technicians can help fix any network problem. For more information contact Andre Leite Alves (585)473-7035 or visit http://awarebear.com
###