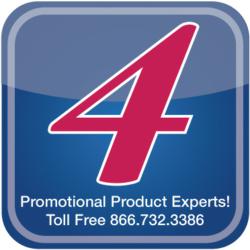 Essex, Ct (PRWEB) October 17, 2012
October is a big month for awareness campaigns. It's a month to recognize those who fight for a cure for breast cancer and autism and bring awareness to issues related to domestic violence, Down Syndrome and blindness among many others. This month Advantages Magazine offers up 3 strategies for carrying out effective awareness campaigns. Along with the promotional product experts at 4AllPromos it's easy to create strong awareness campaigns with custom imprinted and themed promotional products by creating exposure, developing donors and changing the behavior of customers.
The promotional product experts at 4AllPromos really enjoy helping clients promote important causes all year round. The promotional products company carries everything from different colored awareness ribbons, magnets, t-shirts, sport bottles, bumper stickers, pens and many other products that can be custom imprinted with logos, websites and other valuable information.
The first step to creating a successful awareness campaign is to create exposure. T-shirts, bumper stickers and colorful giveaways can give life to a campaign. Customers and donors will proudly where promotional products to help spread the word and show support. Wearable items make great giveaways during live events such as walks, road races or concerts. Promote a special event or attention grabbing campaign and issue press releases, fliers or media advertisements to help drum up support.
The second step to creating a successful awareness campaign is to develop a strong, dedicated list of donors. The best way to ensure continued support is to collect information from first time donors and reach out to them continually through mail or e-mail. Make sure to stay connected and perhaps even reward regular or generous donors with personalized gifts such as writing sets, embroidered hats or golf shirts, mugs, blankets and other higher end keepsakes.
Finally and perhaps most importantly, it is crucial that awareness campaigns help teach and change behavior. Use promotional products to help educate individuals about certain stigmas or prevention techniques related to a specific disease or disorder and help save lives. 4AllPromos can print promotional pamphlets and other items that can contain useful information to help keep families safe and give others a better understanding of the afflictions that effect so many different people.
Lead by example with promotional products from 4AllPromos that help create awareness about a cause that is important to customers and the community. Clients will respect your dedication and compassion for a cause!
4AllPromos is leading online marketing of custom imprinted awareness products and other promotional products including magnets, apparel, tote bags,sports bottles, sticky notes, giveaways and tradeshow items. For more information or to talk with a product specialist call 1-866-732-336 toll free Monday through Friday.