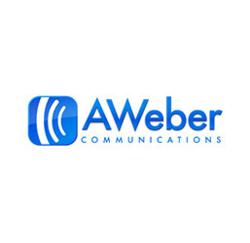 We've had the opportunity to test several different mail management providers and Aweber is the best.
Provo, UT (PRWEB) February 06, 2013
An Aweber review has just been released after much anticipation and excitement from among the community and followers of eCashUniversity. There has been a lot of buzz lately as more and more businesses flock to build an online presence. Most businesses realize the importance of building an email list so they can create raving fans and customers for life.
However, many have shared concerns about which email marketing software provides the best solution for their business needs. A quick Aweber review may help those who have similar questions.
Here is a full in-depth review of the marketing software.
Aweber has been around since 1998 and over the years they continue to show why their permission based email marketing software continues to dominate this market. They've grown in popularity among the internet marketing crowd now serving over 115,000 clients.
A marketers main objective is to build a list of raving fans. In order to do this, one must first create a form. Inside Aweber, marketers can create custom opt-in forms using several different templates found within the form builder. Once created, the form can then be installed simply by copying and pasting the code onto a page.
Once a lead or prospect subscribes through an opt-in form, the process of communicating with that subscriber is one of the most important components to making money and creating raving fans. If the email software has poor delivery, the subscriber will miss important updates or information that could be critical for their success.
Aweber allows the account owner to communicate as much or as many times as they want with no restrictions. This is a HUGE benefit for those looking to communicate with their subscribers on an ongoing basis.
Aweber also has an auto-responder system. Most marketers will create drip campaigns or email sequences that will be sent to their subscribers automatically. This automated process saves countless hours of manually having to send emails. The system is set up on a schedule by the account owner and automatically delivers emails to the subscriber.
Aweber also allows the account owner to segment or separate lists. So if a marketer has several different products, related or not, they can all be separated into specific lists under a single account. Another benefit to Aweber is their analytics. The account owner knows exactly who opened and read the emails and who didn't. This is extremely useful because the list can be cleaned so only the best subscribers remain.
The automation rules are also extremely useful when dealing with multiple campaigns and offers. Being able to unsubscribe a subscriber from one list if they subscribe to another prevents lots of duplicate leads and keeps the lists clean.
"We've been using Aweber since 2006," says Jared from eCashUniversity. "We've had the opportunity to test several different mail management providers and Aweber has definitely delivered."
Those looking for a more in-depth Aweber review or how they compare against other email marketing companies should go to ecashuniversity.com to read a full review.