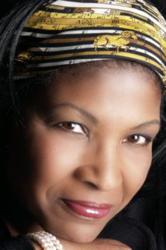 Successful leaders of any background and gender often have to make tough decisions and stand by them...
New York, New York (PRWEB) May 23, 2013
CB Bowman, CEO of the Association of Corporate Executive Coaches (ACEC) and CEO of Executive Leadership, LLC, and spokeswoman for emerging leaders, mid-level managers, senior leaders and organizations, today announced she will be hosting an Executive Leadership workshop as a follow-up to a panel discussion on the power, politics and challenges diverse leaders, face in a competitive and still unequal world. The audience will be comprised of ethnically diverse women and members of the LGBT community.
Bowman's workshop, scheduled for the evening of June 17, 2013 at the AppNexus Auditorium in New York City and sponsored by Advertising Women of New York, a 1,600 member professional organization dedicated to the advancement of women in the communications field, is designed for mid to senior level executives who will have the opportunity to vote on workplace topics. Bowman will then provide the audience with strategies that offer personal insights and solutions to their most pressing leadership challenges.
"Successful leaders of any background and gender often have to make tough decisions and stand by them. But key among their success is how to listen, to accept advice and criticism, and turn all types of feedback into insight followed by action plans that will lead to solutions," said CB Bowman, the ACEC's CEO and founder. "Letting workshop attendees vote on topic choices adds a sense of democracy and ownership to the leadership process and is a fun way to keep guests engaged."
At the core of Bowman's workshop is a lesson on executive leadership and coaching, a field of expertise, whose importance continues to grow. Designed for leaders and leader-hopefuls who seek human capital repositioning, development and/or growth through coaching, and/or strategic advice, executive coaches bring a critical, objective eye to in-house business practices. Executive coaches also offer critical insights on professional growth via one-on-one or group coaching that overtime, which directly translates into corporate and personal ROI.
For women and minorities, these are services traditionally denied them in the office, and few if any are aware of their ability to hire an executive coach on their own. And while progress has undoubtedly been made, recent data shows we have a long way to go. According to the Bureau of Labor Statistics, of the 1.3 million jobs created in 2011, approximately 90 percent of them went to men. In addition, 97 percent of women hold professional positions where men earn more. Additionally, similar inequalities are seen among peoples of different ethnic background – all of which amounts to greater challenges for the men and women who want to break historic cultural, ethnic and gender barriers and rise to positions of leadership in their respective organizations.
That's why Bowman, a Certified Master Coach, is eager to offer her expert counsel for men and women of all diverse backgrounds who wish to reach new levels of success. It's also foundational to the creation of the ACEC itself, an organization committed to raising executive coaching standards while reinforcing the industry's value proposition and focusing the field of executive coaching on more diversity and inclusiveness.
Bowman added. "I'm eager to listen and work collaboratively with this diverse group of leaders and shine the spotlight on issues that are prevalent in today's workplace. We've made obvious strides since I entered the workforce; however, we have much more ground to cover. We may not solve all of the issues on this night in June, but my hope is that our discussion will create strategies to ignite additional change.