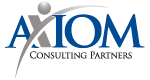 A company's leaders, managers and employees need to be clear about what's acceptable and what's not. Furthermore there must be a clear process and guidelines in place to raise the red flag when necessary. -- Garrett Sheridan, Axiom Consulting Partners
Chicago, IL (PRWEB) December 01, 2011
The ongoing damage to Penn State's reputation and the conduct that sparked the controversy should be a wake-up call to CEOs and boards of directors, said Garrett Sheridan, managing partner of Axiom Consulting Partners. Make sure your employees know what is expected of them when it comes to reporting behavior they suspect of being illegal or unethical.
"Posting standards of conduct on a website or including them in an employee manual is important for managing risk," said Sheridan. "But to really help prevent problems from occurring, and to address them decisively when they do occur good governance must be in place. A company's leaders, managers and employees need to be clear about what's acceptable and what's not. Furthermore there must be a clear process and guidelines in place to raise the red flag when necessary. These 'whistleblower' processes need to be constantly reinforced."
There is no lack of laws or information about ethical workplace conduct. The U.S. Department of Labor Occupational Health and Safety Administration offers a variety of information for whistleblowers and their employers at http://www.whistleblowers.gov/. Many states have their own whistleblower protection acts. Section 1107 of the Sarbanes-Oxley Act calls for criminal penalties for anyone who tries to retaliate against whistleblowers or interferes with anyone providing truthful information about a federal offense. A search for "business ethics" books at Amazon.com yields more than 19,400 results.
By and large, companies do an excellent job of documenting expectations about ethical conduct, Sheridan noted. For example, The Hershey Company's comprehensive "Code of Ethical Business Conduct" runs more than 34 pages. The Walt Disney Company's "Standards of Business Conduct" clearly states: "Every Cast Member and employee must report any unethical, improper or illegal behavior, or any suspected criminal activity involving or relating to the Company."
Over time, however, a company's strategy, organization and talent can get misaligned, Sheridan said. Managers can lose site of their organization's original mission as they focus on their own priorities. Clarity on decision rights can get muddled over time. Employees don't get the opportunity to build new skills or be exposed to different points of view.
With all the recent media attention on whistleblower conduct, Axiom's Sheridan recommends that now is a good time for CEOs and human resources leaders to dust off that documentation and bring it front and center with employees. Five specific steps Sheridan recommends include:
1. Reexamine the company's code of ethics and professional conduct. Make sure policies are consistent with current laws and reflect the company's values and culture.
2. Establish a confidential whistleblower hotline and make sure everyone knows it is there to be used. As the situation at Penn State demonstrated, the importance of doing the right thing must come from the top and also be reinforced by managers at all levels throughout the organization.
3. Assess and evaluate employee opinions about the company's commitment to ethical conduct. If employees feel that company management isn't walking the talk, remedial action may be required.
4. Put ethics at the core of the company's employee value position. Employees need to feel proud of where they work.
5. Promote a long-term perspective. Everyone in management and other leadership roles must understand and uphold their responsibility to promote legal and ethical behavior, and tackle problems head-on regardless of the short-term reputational impact when issues occur.
"Transparency must be a non-negotiable policy," said Sheridan. "The truth will always come out in matters of ethical misconduct, if not immediately, later. Managers who operate with that belief will be doing their companies, employees and their communities a tremendous service."
About Axiom Consulting Partners
Axiom Consulting Partners is a management consulting firm that helps clients achieve sustainable, profitable growth by working with leaders to align business strategy, organization and talent to improve execution. Taking a practical, fact-based approach to analyzing and solving complex business issues, Axiom focuses on removing the disconnects that commonly exist between the boardroom, middle management and front line employees, resulting in dramatic improvements in financial performance. Axiom's partners have an average of 20 years experience across a variety of industries and have served clients in North America, Europe and Asia.
###