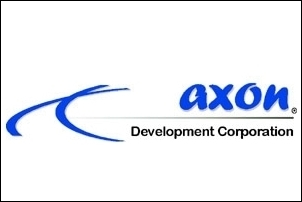 Our commitment to streamlining our customers' workload spurred the rapid development of the E-truck Manifest module. This enables our customers to get their loads across the border as quickly as possible. After all, no one is making money while drivers are twiddling their thumbs at the crossing
Saskatoon, Sask. (PRWEB) July 17, 2006
Axon Development Corporation, specializing in solutions for transportation management, announced today that they have completed development of an E-truck Manifest that will be sent directly from the Axon Trucking Software System to the U.S. Customs and Border Protection's (CBP) ACE system.
"Our commitment to streamlining our customers' workload spurred the rapid development of the E-truck Manifest module. This enables our customers to get their loads across the border as quickly as possible. After all, no one is making money while drivers are twiddling their thumbs at the crossing," said Ken Sparrow, CEO, Axon Development Corporation
As transportation management professionals know, the Automated Commercial Environment (ACE) is the new U.S. Customs and Border Protection shipment reporting regulations that will be coming into full effect at all U.S. border crossings. Highway carriers will be required to report to U.S. Customs information on the crew, trucks, trailer and shipments going into the U.S. before reaching the border. It requires electronic manifest submissions one hour in advance (non-FAST shipments) and 30 minutes prior (for FAST shipments) to U.S. Customs before the truck reaches the first U.S. port. The new requirements may well become a transportation management nightmare without Axon's high-quality software system, redesigned with these new requirements in mind.
Axon has modified their trucking software to include all the required fields needed for the E-truck Manifest. The E-Truck manifest is compiled from new load data and stored data that is pulled from the Axon trucking software system. Then with the click of a button, the required E-truck Manifest is sent to the CBP directly from the Axon System. There will be no need to duplicate any information to an outside system, streamlining transportation management and making it into a one-step system.
Axon has been providing transportation management software to trucking companies in North America since 1982. Axon is the only trucking software that is totally integrated; in real-time, meaning that information only needs to be entered once to instantly update all systems automatically. http://www.axonsoftware.com
If you'd like more information about transportation management or the Axon Trucking Software System, or to schedule an interview with Jason Kretzer, please call Jason at 306-249-5050.
Contact:
Jason Kretzer
306-249-5050
###