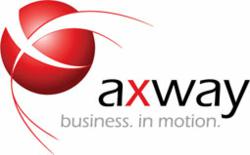 Axway's flexible and scalable solutions address many of the government's most pressing issues and come with security and governance capabilities built in.
Reston, Virginia (PRWEB) November 29, 2011
Carahsoft Technology Corp., the trusted government IT solutions provider, and Axway, the Business Interaction Networks company, have entered into a partnership to increase demand for Axway's industry-leading business-to-business (B2B) and electronic data interchange (EDI), email security, identity validation, managed file transfer (MFT), and integration solutions in the U.S. public sector marketplace.
U.S. government agencies are under pressure to drive efficiencies, increase security, cut costs, and meet a range of security and network protection mandates. Now more than ever, agencies need scalable, flexible technology solutions that improve government functions – across agencies, with partners, and for citizens.
Axway's products and solutions address these needs by providing data security, policy enforcement, and the necessary tracking and reporting capabilities. The solutions enable agencies to establish interoperability between information systems; consolidate file transfer activities onto a single, integrated platform; go paperless with e-invoicing; open an efficient channel for healthcare communications and transactions; and prepare for e-identity requirements.
"Axway has experienced dramatic growth in the public sector in the past couple of years. We have a proven track record of expertise in the U.S. Department of Defense, the healthcare community, the intelligence community, and multiple civilian agencies. Carahsoft has an excellent reputation and we believe they are the best partner to take Axway's Federal channel strategy to the next level," said Mike Fiore, senior vice president, vertical market operations, Axway. "By expanding its portfolio with this partnership, Carahsoft can offer solutions that help lower costs, improve regulatory compliance and increase security in local, federal and state agencies."
Under the partnership agreement, Carahsoft will provide proactive sales and marketing activities to educate the market about Axway's offerings and generate demand for the company's software and services.
"Axway's flexible and scalable solutions address many of the government's most pressing issues and come with security and governance capabilities built in," said Craig P. Abod, Carahsoft president. "We are pleased to add this award-winning technology to our portfolio of offerings and to make it available to our partners, resellers, and government customers."
For more information, visit http://www.axwayfederal.com or contact the Axway Government team at Carahsoft at (703) 871-8685. Carahsoft and Axway will host a complimentary webcast Put File Sharing Policies into Practice with Axway Cyber Security Solutions, at 11 a.m. (Eastern), Tuesday, December 6. To attend the webcast, please register at http://www.carahsoft.com/event-detail/1281/pr/register.
About Axway
Axway (NYSE Euronext: AXW), the Business Interaction Networks company, is a software and services company registered in France with headquarters in Phoenix, Arizona. Established in 2001, Axway serves more than 11,000 organizations in 100 countries, with offices around the globe. Our award-winning products, solutions and services enable the business-critical transactions required to accelerate performance within and among enterprises – while providing management, security and governance on interactions throughout business networks. Axway's industry-leading offerings include: business-to-business integration, managed file transfer, secure email, business operations monitoring, process management and identity validation solutions, as well as professional and managed services, cloud solutions, and Software-as-a-Service. More information is available at http://www.axway.com.
About Carahsoft
Carahsoft Technology Corp. is the trusted Government IT solutions provider. As a top-ranked GSA Schedule Contract holder, Carahsoft serves as the master government aggregator for many of its best-of-breed vendors, supporting an extensive ecosystem of manufacturers, resellers, and consulting partners committed to helping government agencies select and implement the best solution at the best possible value.
The company's dedicated Solutions Divisions proactively market, sell and deliver VMware, Adobe, Symantec, EMC, F5, Open Source, HR, HP Software, Intelligence, and SAP products and services, among others. Carahsoft is consistently recognized by its partners as a top revenue producer, and is listed annually among the industry's fastest growing firms by VAR Business, CRN, Inc., Washington Technology, and the Washington Business Journal. Visit us at http://www.carahsoft.com.
Contact
Mary Lange
Carahsoft Technology Corp.
(703) 431-8485
###