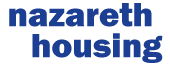 It's now over 6 months since we've been working with Michael and James at Nazareth Housing. It gives me great pleasure to see the huge strides forward that have been made in such a short space of time.
New York, NY (PRWEB) May 21, 2012
The partnership was established after Ayima was invited to speak on an "Extreme Makeover" SEO panel at the annual Search Marketing Expo conference in New York. The marketing agency was challenged with providing a non-profit with a pro-bono Search Engine Optimization makeover and then to present their strategy and findings at the conference.
Ayima worked relentlessly with Nazareth's administrators, making modifications to the website and building the non-profit's online presence. "We made alterations to both the content and structure of Nazareth's website, to make it more understandable to search engines such as Google," explained David Burgess, head of Ayima's New York office. A marketing outreach campaign was also developed to attract links from relevant websites and partners, which increased the non-profit's perceived popularity in the eyes of search engines.
One considerable hurdle faced by both Ayima and Nazareth Housing, was the amount of resources required to make even the most basic of changes to the existing website. According to James Saracini, Assistant for Development and Mission at Nazareth Housing, "adding a new page to our site could take over 2 hours."
The non-profit could barely afford to continue wasting precious resources maintaining their website, but it was vital to keep their donors and beneficiaries informed and connected. It was also clear to Nazareth Housing's more tech-savvy Junior Board, that their website was beginning to look extremely out-dated. Ayima decided to go beyond their initial "SEO" remit and to extend the project beyond online marketing, commissioning a website overhaul. Following consultation with Michael Callaghan, Executive Director of Nazareth, Ayima's in-house web design agency DesignBuzz (http://www.designbuzz.co.uk/), got to work on a fresh new look for the non-profit.
"We decided to power the new website using WordPress (http://wordpress.org/), a popular blogging and content management system. The software is free and open source, so future changes and updates will be extremely easy and cost effective for the non-profit," noted DesignBuzz's Creative Director, Jay Galsworthy. The new design not only provided a clean, contemporary and professional public face for Nazareth Housing, but also resolved the issue of resource time taken up by maintaining the site. This saving was estimated at over 200 man-hours every year.
The SEO campaign was also a huge success. Ayima's work resulted in the non-profit ranking on the first page of Google.com and Bing.com for searches such as [homeless charity NYC], [emergency family shelters NYC] and [furniture donation NYC].
Discussing the project, David Burgess commented, "It's now over 6 months since we've been working with Michael and James at Nazareth Housing. It gives me great pleasure to see the huge strides forward that have been made in such a short space of time. I'm a big fan of the digital community in New York City, driven by Mayor Bloomberg and his Chief Digital Officer, Rachel Sterne. By embracing the latest outreach and communication platforms, they are connecting with New Yorkers and the wider internet community in ways other cities could only dream of."
Ayima co-founder, Rob Kerry, added "We're proud to know that the work carried out will enable Nazareth Housing to connect with and assist more vulnerable individuals in New York, to drive donations and to support activities in the future. It has been a hugely rewarding project for our team and we look forward to continuing our support of Nazareth Housing in the foreseeable future."
Old Website: http://ayi.ma/nazareth
New Website: http://www.nazarethhousingnyc.org/
About Ayima
Ayima is a specialist Search Engine Optimization (SEO) agency, headquartered in London and recently opening a New York office in TriBeCa. In 2011, the company was ranked as the largest SEO agency in the UK and is expected to reach a similar size in the United States.