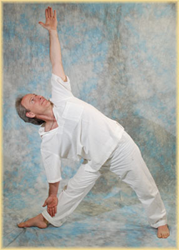 Dallas, Texas (PRWEB) April 30, 2014
The California College of Ayurveda (CCA) is pleased to announce that Ayurvedic Consultations are now available in Dallas, Texas. To request an ayurvedic consultation, please contact the school at info(at)ayurvedacollege(dot)com. For more information, please visit http://www.ayurvedacollege.com.
Ayurveda, which literally means "The Science of Life," is the healing science from India. It has been practiced for over 5,000 years by millions of individuals to assist the body in journeying back to optimal health. More and more people are discovering that these ancient principles are easily applicable to modern life and that they have the power to create health and contentment. Health comes when we live in harmony with our true nature as spirit. Ayurveda allows to get a glimpse of the individual true nature and to find the best ways to live a life of balance. It provides holistic understanding and healing to people on all levels: physically, emotionally, and spiritually. Ayurveda uses a multitude of healing modalities including herbs, diet, colors, aromas, sound, lifestyle recommendations, pancha karma, meditation, and yoga.
The Ayurvedic Health Practitioner works on supporting their patients to adopt a healthy lifestyle that is in harmony with their constitution. When a patient sees a Practitioner, they will learn about their constitution as well as the nature of any imbalances. They will also receive support to adjust your diet and lifestyle accordingly and to normalize your digestion and elimination. As part of the program, an Ayurvedic Specialist can include ayurvedic herbal medicines, aromatherapy, color therapy, sound and mantra, and Ayurvedic Yoga Therapy.
Christina Vargas, A.H.P., is an Ayurvedic Herbalist and is a certified Bikram Yoga Teacher. She currently sees patients in the Dallas/Ft. Worth, Texas area.
Established in 1995, the California College of Ayurveda is the longest running, State-approved college offering professional training programs for the study of Ayurvedic Medicine in the West. CCA offers a comprehensive curriculum, with three levels of programs leading to certification as a Clinical Ayurvedic Specialist (C.A.S.). The Ayurveda school offers a variety of shorter length workshops and seminars, and trains students to become the healers of the future, Ayurvedic practitioners dedicated to understanding the whole person – physically, emotionally, spiritually. Ayurveda programs are offered in English throughout the United States, Canada and Europe. For more information, please visit http://www.ayurvedacollege.com or call +1 530 478 9100