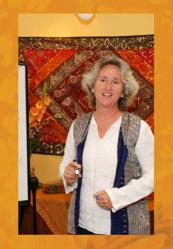 Los Angeles, CA (PRWEB) September 06, 2011
Ayurveda courses are offered by the ayurveda school throughout the United States in various educational formats. The Ayurvedic Health Educator (Level I) begins October 4th in Los Angeles, and October 18th in Nevada City, California. The program is also offered online via the Veda Web - Live Internet Program.
Ayurveda, "The Science of Life," is the healing science from India, and has been practiced for over 5,000 years. It provides holistic understanding and healing to people on all levels: physically, emotionally, and spiritually. Ayurveda uses a multitude of healing modalities including herbs, diet, colors, aromas, sound, lifestyle recommendations, panchakarma meditation, and Yoga.
Students who complete the AHE program (Level I) will receive a joint certificate of completion from both the California College of Ayurveda and the American Institute of Vedic Studies. This program is designed for the student wishing to integrate their training in Ayurveda with an existing health care degree, massage or Yoga certification, or to receive the knowledge for personal growth and/or self-healing. Graduates with no previous training may conduct community ayurvedic educational workshops and seminars. This training can be combined with our Ayurvedic Massage and Body Therapy certification, allowing level-one graduates to become licensed Massage Therapists in the state of California.
Enrollment for the program is now open. For more details visit AyurvedaCollege.com or email info(at)ayurvedacollege(dot)com
###