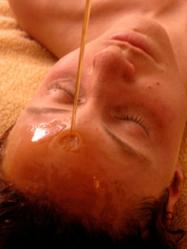 Ayurvedic tretments offered in a calm, relaxed and nurturing environment.
Sacramento, CA (PRWEB) October 03, 2011
The California College of Ayurveda Spa is now accepting appointments for 2012 therapies. At the Ayurvedic Spa, the client receives stress relief therapies under the guidance of panchakarma practitioner and life-style recommendations and stress management techniques by a Clinical Ayurvedic Specialist. Ayurveda, the "knowledge of life", is the traditional healthcare system of India. It is based on the idea that a life of harmony is the basis for all optimum health. Ayurveda believes that where there is harmony there is health and where there is disharmony there is disease. Thus, Ayurveda is the science of creating harmony between a person and their environment.
It is well accepted that stress is the greatest threat to the well being of people. Stress weakens the immune system making us more attractive to the multitude of pathogens present in the world. As strength diminishes, the ability of the microorganism to penetrate defenses increases. Stress plays a role in the onset of just about every disease people face from the common cold to heart disease. Just as people have the ability to create the experience of stress, they also have the ability to create the experience of peace of mind. Ayurveda, and its sister science Yoga are a path to personal power helping people learn how to gain control over the mind.
The California College of Ayurveda Spa offers complete healing programs including diet, aromatherapy, color therapy, sound therapy and touch (massage) therapy along with yoga and meditation. Ayurvedic practitioners slowly guide their patients back to living in harmony with their true nature. For more details on how to start ayurvedic treatment please visit them at AyurvedaCollege.com or Cursos Ayurveda.
###