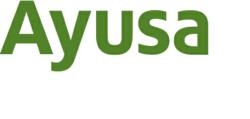 San Francisco, CA (PRWEB) May 04, 2011
Ayusa, a non-profit organization that provides foreign exchange, study abroad and leadership experiences to students from around the world, is looking for American families interested in hosting a high school foreign exchange student for the 2011-2012 school year.
"Sharing the American experience with an international student is a unique opportunity for the average American to profoundly impact the life of a teenager, and provide him or her with a positive, transformational experience that they will remember for the rest of their lives," said Sherry Carpenter, executive director of Ayusa. "It is also a great way to give back, creating a wonderful person-to-person citizen diplomacy effort."
From apple pie to Rice Krispy Treats, from tailgating parties to Black Friday shopping adventures, from Friday night high school football games to Fourth of July picnics, foreign exchange students want to experience day-to-day life in America.
"In Tunisia, we always hear about Americans and American lifestyle, in movies, media, songs, everything, and I know it is different, and I wanted to figure out this difference myself," said Asma, a bubbly high school student from Tunisia who is spending the 2010-2011 school year in Alaska.
Ayusa foreign exchange students come from more than 60 countries, are fully insured, bring their own spending money, and are proficient in English. Whether from Japan or Brazil, India or Sweden, Ukraine or Mexico, foreign exchange students are a window into another culture and a great way to travel the world without leaving your home.
"We've been hosting high school exchange students for 10 years, and the experience has given us a different perspective about many things in our lives," said Jody Sauls, an Ayusa host mom from Tennessee, who is hosting a student from Hong Kong. "My children have learned not to take clean running water or three meals a day for granted, and to be respectful and tolerant of others. My younger daughter recently made the comment that having an exchange student each year is like living in a World Geography lesson. I cannot say enough about how the hosting experience has positively impacted my family."
There is no "typical" American host family and Ayusa welcomes all interested families, with or without children, from both urban and rural communities. Host families provide three meals a day and a bedroom (either private or shared). Each student is supported by a professionally trained community representative from Ayusa who works with the family and student for the entire program. All host families must pass a criminal background check and home visit from an Ayusa representative before being eligible to host.
Every year, more than 28,000 international high school students ages 15 to 19 years old come to the U.S. to study as part of U.S. government-sponsored foreign exchange programs.
Ayusa has been a member of the Council on Standards for International Educational Travel (CSIET) for more than 25 years – since its foundation. CSIET evaluates U.S.-based youth exchange programs so that students, families and schools can identify inbound and outbound reputable exchange organizations.
Ayusa is a 501(c)3, and an official U.S. Department of State designated Exchange Visitor Program Sponsor. Families interested in learning more about hosting an exchange student can visit http://www.ayusa.org or call 1-888-552-9872.
About Ayusa
Ayusa International is a nonprofit organization founded in 1981 to promote global learning and leadership through foreign exchange, study abroad and leadership programs for high school students from the U.S. and around the world. In addition, Ayusa administers multiple high profile grant programs funded by the U.S. Department of State. Ayusa is part of the Intrax family of organizations that provide a lifetime of high quality educational, work, and volunteer programs that connect people and cultures, with operations in more than 100 countries worldwide.
###