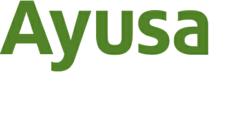 "Hosting exchange students has been such a rewarding experience for our family," said Julie Mohn, an Ayusa host mom from Abilene, Kansas. "We have gained some truly wonderful 'daughters' that will be in our family and in our hearts forever!"
San Francisco, CA (PRWEB) July 17, 2012
Ayusa International, a 30-year old non-profit organization that promotes global learning and leadership through cultural exchange, study abroad and leadership programs for high school students, is looking for Kansas families to host an international high school student for the 2012-2013 school year.
"Hosting exchange students has been such a rewarding experience for our family," said Julie Mohn, an Ayusa host mom from Abilene, Kansas. "We have gained so much knowledge about other cultures and have really enjoyed sharing our American culture with our students. Hosting provides such a wonderful learning and sharing experience for not only our family, but also the school and the community as a whole. We have gained some truly wonderful 'daughters' that will be in our family and in our hearts forever!"
The following Kansas communities and surrounding areas have high school availability for foreign exchange students – but still need local families to host the students. Interested applicants in these communities and surrounding areas should visit http://www.ayusa.org or call 1-888-552-9872.
Ayusa is looking families in the following communities and surrounding areas to host an exchange student in Kansas:

Salina, Abilene, Solomon, Bennington, Ellsworth, McPherson, Manhattan, Junction City, Hudson, Newton, Hutchinson, Kansas City, Milford, Atchison, Leavenworth, Mound City, Overland Park, Olathe, Effingham, Mill City, Shawnee Mission, Leawood, Leyneva, Valley Falls, Stilwell, Topeka, Lewisburg, and Andover
Ayusa's international exchange students are 15-18 years old and come from more than 60 countries around the world, including France, China, Mexico, Sweden, Chile, Lebanon, Germany, and Japan. All students are fully insured, bring their own spending money, and are proficient in English.
"Hosting a student is a rewarding experience for the host family, the student, the school, and community," said Jessica Anderson, Ayusa regional manager for Kansas. "It opens the door to learning about other cultures all around the world while sharing your own. It is a great way to impact the world one student at a time."
Every year, more than 28,000 international high school students ages 15 to 18 years old come to the U.S. to study as part of U.S. government-sponsored international exchange programs.
There is no "typical" American host family and Ayusa welcomes all interested families, with or without children, from both urban and rural communities. Host families provide three meals a day and a bedroom (either private or shared). Each student is supported by a professionally trained community representative from Ayusa who works with the family, student and local school for the entire program. All host families must pass a criminal background check and home visit from an Ayusa representative before being eligible to host.
Ayusa has been a member of the Council on Standards for International Educational Travel (CSIET) for more than 25 years – since its foundation. CSIET evaluates U.S.-based high school exchange programs so that students, families and schools can identify reputable inbound and outbound exchange organizations.
Ayusa is a 501(c)3, and an official U.S. Department of State designated Exchange Visitor Program Sponsor Families interested in learning more about hosting a foreign exchange student can visit http://www.ayusa.org or call 1-888-552-9872.
About Ayusa
Ayusa International (http://www.ayusa.org) is a non-profit organization founded in 1981 to promote global learning and leadership through cultural exchange, study abroad and leadership programs for high school students from the U.S. and around the world. In addition, Ayusa administers multiple high profile grant programs funded by the U.S. Department of State and other organizations. Ayusa is a sister company of Intrax, a family of organizations that provide a lifetime of high-quality educational, work and volunteer programs that connect people and cultures. Intrax is headquartered in San Francisco with offices on four continents.