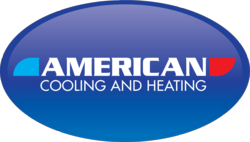 Arizona Heat Pump Service Experts
Scottsdale, Arizona (PRWEB) August 10, 2012
With older air conditioning systems still using R-22 refrigerants, now is the time to take advantage of discounted, valley-wide heat pump pricing from American Cooling and Heating. The rising heat has affected hundreds of older home and business cooling systems. Repair prices are up. R-22 refrigerants are phasing out. Factory rebates and tax incentives are in. Act now to capture an energy-efficient heat pump solution for an phenomenal low price.
Perhaps your existing system has proven unreliable one time too many. Arizona temperatures, storms and the related consequences show no mercy for area residents or the air conditioning equipment that struggles to maintain a reasonably comfortable business or home environment. You can't sleep. You can't play. You can't work. So don't settle for a partial solution.
American Cooling and Heating wants your business and they are willing to help you bite the bullet in a big way. If you live in the vicinity of Gilbert, Mesa, Scottsdale or any other neighboring community to Phoenix, Arizona, AC&H has a heat pump deal that will fit your budget.
How Heat Pumps Work
Recognized as an effective and efficient heating and cooling solution, heat pumps function in the same manner as other air conditioning systems. A compressor moves one of the new environmentally safe refrigerants through standard system coils. As the refrigerant extracts heat from your home, a fan system blows the hot air to the outside environment.
However, standard air conditioning systems only function as one-way units. Heat pumps have the value of "reverse" application. During the winter, the refrigerant extracts the heat from the outside air rather than the inside air. The same fans that blow hot air out during the summer blow warm air in during the winter.
If you have further questions, the technicians at American Cooling and Heating are available 24 hours per day.
Advantages of Choosing a Heat Pump Air Conditioning Solution
Whether talking Geo-Thermal or Split Air to Air systems, heat pumps cost more than standard air conditioning units. However when the energy efficiency of a heat pump is combined with the capacity to produce heated as well as cooled air, the saving on your yearly electrical bill will mount up quickly. It doesn't take long to recoup the cost difference. After that, it's all savings.
Here are some of the advantages offered in heat pump technology:
** No fossil fuels
** Longer life expectancy
** Reduced year-around electrical consumption
** Better overall system performance
** Efficiency ratings as high as 300%
** No chimneys, flames or fumes
** Uses new environmentally safe refrigerant
** Environmentally effective heat transfer – uses natural heat sources
** Applies state-of-the-art heating and cooling technologies
** Modern heat pumps provide more even heat and better heat transfer
** Carries dependable manufacturer warranties
** Provides reliable total comfort
** Supplied cooling and heating capacity is greater than the quantity of electrical energy required to operate the heat pump system.
American Cooling and Heating sales and services quality heat pump equipment from major name-brand HVAC manufacturers. Don't cut corners when sale pricing is at your fingertips.
Requirements For Best-Function Heat Pump Installation
Seal your home. Correct any existing ductwork problems. Consider installing additional vents where necessary.
Buy Now While The Buying is Hot
Don't miss this American Cooling and Heating heat pump super sale. Arizona customers deserve the best pricing available. AC&H maintains a huge inventory of quality, discounted heat pump solutions for you.
There is no right time for replacing your air conditioning system, but if a replacement has become necessary, American Cooling and Heating can help you save money on a new heat pump, provide excellent pre-installation advice and even provide first-class heat pump installation.
The company has serviced Phoenix area businesses and homeowners for over 19 years.
If you need a free estimate concerning the reliability of your current air conditioning system, put in a call to American Cooling and Heating today.