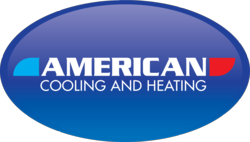 Arizona Air Conditioning Experts
Gilbert Arizona (PRWEB) June 29, 2013
With a factory direct supply line, a motivated sales force, and a dedicated installation team, American Cooling and Heating is now providing Mesa, Gilbert, Scottsdale, Tempe and other Phoenix area residents and businesses with a free Trane AC upgrade or a Trane Heat Pump upgrade sale pricing. All orders for 13-SEER Trane Air Conditioning systems, Trane package systems or Trane split systems are eligible for a pre-install upgrade to a more energy efficient model-compatible 14-SEER unit.
"Even though high threat Arizona temperatures have arrived, AC&H is slashing prices. From now to the end of 2013, our company will provide a free performance upgrade on every AC&H 13-SEER Trane heat pump or Trane AC installation order that crosses our sales desk, we want to help contribute to the greater good and get people cooling affordably." Phoenix Valley Metro sales rep, American Cooling and Heating in Phoenix Arizona.
Combat Rising Temperature Gauges And Utility Bills With A Free Increase In SEER Rating
All AC&H installed 13-SEER to 14-SEER free Trane Air Conditioning upgrades and free Trane Heat Pump upgrades are provided to offer more bang for the buck during trying times. With American Cooling and Heating, consumers can expect professional HVAC installation, value-packed heating and cooling systems and the support of a local air conditioning service company.
Why Take Advantage of the AC&H Trane AC Upgrade or Trane HP Upgrade Sale?
Heat waves can kill people, pets and machinery. Whether a resident of Mesa or Scottsdale, Gilbert or Tempe, safety remains the primary concern. Installing high-performance Trane air conditioning equipment can help ease the burdens. Consider some of the basic Trane AC features and note the differences between 13-SEER units and 14-SEER units:
The XB300 and XB13 Trane Air Conditioning units are crafted with various similar components. Both units take advantage of the Trane Climatuff® compressor. However, only the XB13 makes use of Trane's Spine Fin™ outdoor coil. Toping out at 13-SEER, the XB300 is designed for space efficiency and moderate performance. On the other hand, the XB13 models can hit a 14.5-SEER range and pump out a cooling capacity as high as 58,000 BTU. Upgrading from 13-SEER to 14-SEER provides a more cost efficient cooling solution.
Trane Heat Pumps
The XB13 and the XB14 are listed as standard Trane heat pumps. Both machines are durable, economically friendly and energy efficient. Both come with an HSPF rating as high as 8.5, a standard functional parts warranty of five years and a compressor only warranty of ten years. The XB13 runs a 13-plus SEER rating but fails to meet Energy Star standards. The XB14 runs a 15-SEER cooling efficiency rating and exceeds the current minimum federal Energy Star regulations. As an additional selling point, the XB14 is still eligible for a government tax credit. Both units are eligible for an extended Trane warranty.
Trane Package Systems
The Trane XL13c Packaged Systems offer up to 13-SEER and 8 HSPF and takes advantage of Trane's Durable Climatuff® compressor, the Variable-speed Vortica™ blower motor and R410A Refrigerant. Compare this to the Trane XL14c Heat Pump with ultra-quiet ENERGY STAR® qualified service that implements a State-Of-The-Art Fan System and Trane's All-Aluminum Spine Fin™ Coil.
American Cooling and Heating For 24/7/365 Emergency Phoenix Air Conditioning Installation
AC&H is licensed, insured and bonded to serve all regions of the greater Phoenix AZ area, including Gilbert, Scottsdale, Mesa and others. Don't miss out on this Trane Air Conditioning upgrade deal. Contact http://www.americancoolingandheating.com today.
To take advantage of the AC&H Trane AC upgrade or the Trane Heat pump upgrade, the following three steps must be completed:
1. The homeowner or business owner must Print Out This Press Release
2. The homeowner or business owner must Present the Printed Copy of the Press Release to a Recognized and Approved American Cooling and Heating Official
3. Prior to product installation, American Cooling and Heating must Issue an Official Company Email Acknowledging That AC&H Has Received and Accepted the Customer's Printed Press Release.