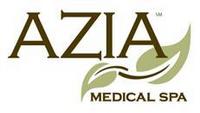 I am proud to be Medical Director of Azia Medical Spa with its diverse treatment offerings. I am confident that each treatment we offer will provide the highest level of results possible today
Birmingham, AL (Vocus) March 18, 2010
Dee Yadyasar, Master Aesthetician and Medspa visionary and Dr. Jerry Hankins Medical Director, announced today that Azia Medical Spa will host a two day Grand Opening Celebration March 25 and March 26 at 153 Narrows Parkway in Birmingham, AL.
"We are very excited to open our doors to the residents of Birmingham and share with them the latest cosmetic medical spa procedures that we will be offered all in a beautifully designed, relaxing facility with amenities such as infrared sauna, aromatherapy steam room and dream showers." says Dee Yadyasar. "Over the two day Grand Opening Celebration at Azia Medical Spa we will be presenting educational seminars, giving live demonstrations and conducting tours of the brand new facility. Every participant will have the opportunity to be a part of drawings with exciting giveaways such as Botox Treatment, Photo Facial, Latisse and product gift baskets.
Dee Yadyasar and Dr. Hankins have been working together for more than a year to develop the advanced set of treatments that will be offered at Azia Medical Spa including Botox Cosmetic and fillers for facial lines and wrinkles, hormone replacement therapy for anti-aging, skin rejuvenation and resurfacing for a younger appearance, laser lipolysis and Zerona for fat reduction and body sculpting, photo facials for sun damage and uneven skin tone, and the treatment of dark eye circles, rosacea, and spider veins. "I am proud to be Medical Director of Azia Medical Spa with its diverse treatment offerings. I am confident that each treatment we offer will provide the highest level of results possible today," states Dr. Jerry Hankins.
The public is invited to enjoy refreshments, treatment giveaways, exclusive special offers, and information about Azia Medical Spa's services. Seating is limited. To reserve a space for the Azia Medical Spa Grand Opening Celebration on Thursday, March 25th and Friday, March 26th at 6pm, RSVP by calling 205-980-7772.
Dee Yadyasar has over 12 years of experience in professional makeup, permanent cosmetics and skincare. As a Master Aesthetician she has focused her practice on medical aesthetics and permanent makeup. Dee is extremely committed to providing the very best treatments available, along with top-quality care and client education.
Dr. Hankins graduated on the President's List from Delta State University in Mississippi, with a BS in Biology and minors in Chemistry and Art. He received his medical degree from University of Mississippi School of Medicine in 1992 and completed his residency in Internal Medicine from Baptist Health Centers in Birmingham, AL in 1995. Anti-Aging Medicine and HRT (Hormone Replacement Therapy) are a few of Dr. Hankins' specific areas of interest. He has been the Medical Director for Aesthetic and Laser Solutions overseeing and/or performing facial aesthetics, permanent cosmetics, varicose veins and laser hair removal. Dr. Hankins has had numerous faculty appointments, including Princeton, Shelby and Brookwood. He is currently an active Preceptor for Family Medicine CRNP Program at the UAB and Samford University.
About Azia Medical Spa:
Azia Medical Spa offers the latest in cosmetic medical spa and body sculpting treatments in a relaxing spa environment in Birmingham, AL. Owner, Dee Yadyasar Master Aesthetician, in conjunction with Medical Director, Dr. Jerry Hankins, and their highly skilled team, provide specialized medspa programs so each of their client's needs are addressed on an individual basis with personalized follow-ups. Their treatments have minimal to no downtime. Consultations are complimentary and financing is available. For more information about the upcoming opening, please call 205-980-7772 or visit http://www.AziaMedicalSpa.com.
###