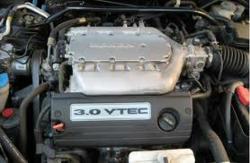 The discounted B16A motors for sale represents one version the JDM inventory currently viewable online.
Cleveland, Ohio (PRWEB) April 19, 2013
Honda Motor company is known for its performance vehicles as well as the engineering of each engine placed into each vehicle. The VTEC technology has remained successful for this company and the now infamous B engine series is collected and installed by vehicle owners and project car builders. The JDMMotorsforSale.com company has discounted its B16A engine inventory online. This DOHC motor has received this special discount applied to the JDM inventory now for sale to help buyers locate an affordable engine at http://www.jdmmotorsforsale.com/jdm-motors/b16a2-engine-sale.
Honda vehicles have remained top sellers in North America since the early 1990s. The millions of sales made worldwide have created a larger network of Honda vehicle owners. Because preowned motors can be affected by high mileage, the JDM engines that are imported for sale generally have a lower amount of mileage due to the Japanese emission standards. The discounted B16A motors for sale represents one version the JDM inventory currently viewable online.
The JDM inventory that is now online is part of a series of several increases started early this year. Different motors from Honda, Toyota, Isuzu, Kia and Hyundai have been added for sale online. These increases are helping to round out the available inventory for buyers online.
The acquisition team working for the JDM Motors for Sale Co. work closely with top distributors to import motors without additional fees. The price savings that are secured through these efforts are passed directly to all buyers.
Expedited shipment methods are now part of the company policies. The manual order processing remains in effect although a new online system and is now used as an alternative to standard processing. It is this expedited processing now helping customers to receive same day shipments without additional charges. Shipment policies that are now in place are helping this company to deliver ordered engines faster and virtually eliminate delays or errors in the processing of engine orders.
About JDMMotorsforSale.com
The JDMMotorsforSale.com company is a leading seller of preowned Japanese engines for most makes and models North America. This company works with top importers and secures low pricing that is passed directly to customers purchasing a motor. The warranty protection now supplied by this company to all buyers of motors is an added bonus compared to auction sellers offering similar motors. The JDMMotorsforSale.com company updates its company policies to ensure a higher customer satisfaction record is achieved for online and manually processed sales.