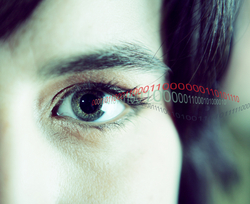 "His work has helped over a dozen of our clients jumpstart inbound qualified leads. I'm talking about real opportunities to engage business decision makers about their needs and goals.
Davis, CA (PRWEB) May 4, 2010
Sacramento B2B marketing agency Business Communications Group LLC has recruited Sam Chapple as E-Commerce and Internet Marketing Manager and promoted Robert Celaschi to B2B Business Writing Director.
"Our bench is stronger than ever," said B2B Communications CEO Rebekah Donaldson. "Sam is not only an expert in b2b internet marketing, including building and integrating e-commerce sites with CRM and lead nurturing systems, but also a believer in permission marketing."
"Robert is exceptionally versatile," says Donaldson. "His work has helped over a dozen of our clients jumpstart inbound qualified leads. I'm talking about real opportunities to engage the target audience about their needs and goals. Plus, his articles about writing strong B2B marketing communications make our blog light up."
Chapple has managed many profitable e-commerce sites. He has built several sites with the Joomla! content management system, one of which won the Golden Hammer Award from Home Channel News. He is also certified as an Inbound Marketing Consultant by Hubspot, a popular marketing service that helps businesses build leads and sales. Business Communications Group has several clients on the Hubspot platform and has been named a HubSpot All Star for its high Customer Happiness Index score. Chapple will coordinate with Web Design & Development Manager Chris Roebuck Lee, Content Marketing Manager JT Long, and other team members.
"Getting to develop and promote HubSpot inbound marketing solutions with one of HubSpot's partners is an exciting prospect," Chapple said. "We all share the same values of analytical, proven internet marketing practices and a drive for the client's success."
Celaschi, who joined Business Communications Group in 2005, helps clients produce clear and consistent marketing materials including case studies, press releases, executive profiles, tip sheets, newsletter content and other business writing.
A business journalist for more than 25 years, Celaschi was on the editorial staff of the Sacramento Business Journal and is a former managing editor of the Silicon Valley/San Jose Business Journal. Celaschi now leads client writing efforts in coordination with JT Long, the firm's Content Marketing Manager.
"Joining Business Communications Group opened up whole new areas of business writing for me," Celaschi said. "Executive briefs, case studies, profiles and web pages have a lot in common with straight business reporting, but each project has its own audience and requires its own special discipline.
"It also has given me the chance to see the care that goes into presenting client messages effectively, and that goes beyond the writing itself. Business Communications Group takes pains to build a solid delivery system. The message reaches the target audience."
ABOUT BUSINESS COMMUNICATIONS GROUP
Business Communications Group LLC is the only Sacramento marketing consulting company specializing in business to business (B2B) marketing services. It helps clients generate more and better sales leads by integrating inbound internet marketing components that deliver business results. Download its 2010 Services Information Kit at b2bcommunications.com
# # #