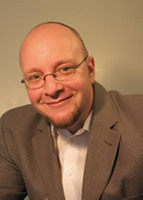 the TDP of a website is the total sum of the actions people take multiplied by the dollar value of the action.
Atlanta, GA (PRWEB) February 7, 2008
In an insightful new podcast, B2B demand generation consultant Todd Miechiels offers up a solution for executives who are frustrated with the lack of quantifiable data in their Internet marketing and lead generation programs.
Interviewed by Richard Warner, founder of What's Up Interactive, Todd explains how he came up with a proposed metric - Total Dollarized Production (TDP) - that can easily help executives put quantifiable values to their website lead generation campaigns without needing specialized knowledge of web analytics.
"I wanted to come up with a number that executives could ask their marketing teams or agencies for that would show how their websites are performing," explains Todd. "I was looking for an easy macro number that executives could have at their fingertips to show them the value of a website and what needs to be done to improve that number. Executives want to see beyond soft metrics such as hits, page views and search traffic and examine meaningful results that will determine how effective their marketing efforts really are."
"Companies are spending a lot of time and resources building websites and trying to get people to visit them. Too little attention is spent measuring beyond the click as it pertains to driving sales," adds interviewer Richard Warner. "Todd's proposed metric of TDP is a great start in helping executives hold their agencies and internal marketing resources more accountable to creating revenue opportunities."
The TDP is a number that can accurately measure the value of a website by assigning a dollar value to the actions visitors take, whether it be downloading a whitepaper, listening to a podcast, filling out a contact form, or generating an inbound phone call to the sales team. Miechiels explains that, in essence, "the TDP of a website is the total sum of the actions people take multiplied by the dollar value of the action."
Miechiels reports that marketing departments and agencies are adopting the TDP approach to illustrate why they did or did not implement a particular program, as well as to show measurable results to management. Because of this metric, marketing teams are rethinking their strategies and tactics and taking a second look at how websites are designed.
According to Miechiels, determining the TDP should be the first step before establishing a new marketing or sales campaign. "Any company that is committed can easily come up with its TDP with a minimum of time investment," says Todd. "All you really need to get started is to be able to sit down with the sales and marketing teams and take a hard look at your website and determine what two or three actions you think will generate leads and put a value to them. Whether it's whitepapers, demos, or a contact form, you can assign a worth to it, and with the help of Google analytics, put in the dollar values in and start watching the data come in."
The complete podcast is available at http://www.miechiels.com/podcasts/podcast-tdp.asp.
About Todd Miechiels:
Todd Miechiels serves as an Internet marketing steward to B2B companies and agencies. Todd uses proven tactics and strategies to measurably improve the volume and quality of sales opportunities generated from Internet marketing investments. He is a nationally recognized speaker, author, and B2B Internet marketing strategist. For more information about Todd Miechiels, visit http://www.miechiels.com or visit his blog at http://www.sowgro.com.
###