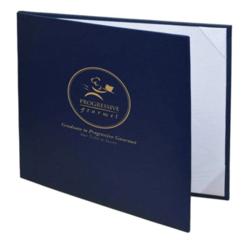 Wilmington, MA (PRWEB) May 08, 2013
Progressive Gourmet, a leading producer and distributor of specialty foods, has recently launched an exciting promotional campaign aimed at reaching chefs in Academic Institutions. The purpose of the campaign is to provide chefs with an opportunity to generate instant savings in food costs for events surrounding the graduation season while serving the highest quality food.
"At Progressive Gourmet, we are always looking for creative ways to help chefs manage their food costs, while providing product they are proud to serve – recent economic factors have put increasing pressure on chefs whose primary focus is mid to large event catering," said Don Smith, VP of Sales and Marketing. "Our graduation program is designed to help chefs catering to graduation and reunion events by providing high quality, innovative and market-proven products. Our commitment is to be an extension of our chef/partner's kitchens, and this is one way we have responded to their requests and needs," he added.
Chefs can receive up to 6% off one (1) invoice for the period; the larger the invoice, the greater the opportunity to save. "We understand chefs are busy; therefore, we designed this promotion to be simple to execute," said Gjergj Dollani, Foodservice Marketing Manager. "To break through the clutter, and reach chefs in a relevant way during the graduation season, a number of chefs in academic institutions received Progressive Gourmet diplomas along with information on the promotion and a menu selection of recommended hors d'oeuvres, desserts and entrees."
The promotion will run through June 30, 2013. For more information on how to benefit from the promotion, please contact the Progressive Gourmet customer service at 1-800-224-7630.
About Progressive Gourmet
Founded in 1992, Progressive Gourmet is the leader in the production and distribution of specialty foods. The company's products can be found in chefs' kitchens and local retail locations across the US. For more information on Progressive Gourmet, visit http://www.progressivegourmet.com or call 1-800-224-7630.