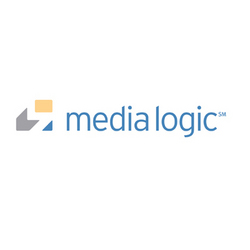 The Marketing Optimization System™ for Business-to-Business
Albany, NY (PRWEB) July 25, 2007
A new paper for business-to-business marketers offers innovative perspectives about how they can fine-tune every aspect of their marketing program for improved results and increased revenue. "The Marketing Optimization System™ for Business-to-Business" paper is now available for download from Media Logic, a BtoB Magazine "Top 50" marketing agency, at http://www.mlinc.com/convertleads/.
The Marketing Optimization System for Business-to-Business is a complete marketing program that blends the essentials of brand positioning with direct response marketing to take marketing to a new level. The Marketing Optimization System for Business-to-Business paper is a must-read for any business-to-business marketer who wants to execute, automate and measure marketing programs that drive revenue and learn more about how to:
•Excite prospects to motivate them to learn more about your products and services.
•Engage prospects to build lasting relationships and repeat business.
•Identify the best leads so you can focus on the best (most immediate) opportunities.
•Nurture prospects with automated and customized marketing that will keep them interested and engaged.
•Test and learn with real-time results that make it easy to refine and improve without wasting your marketing dollars.
Business-to-Business Paper Now Available for Free Download
Download Media Logic's 11-page, free white paper, The Marketing Optimization System for Business-to-Business, which includes case studies featuring SI Group, Fortitech and the Johnson School at Cornell University, at: http://www.mlinc.com/convertleads/.
"Marketers must be more effective and efficient in their marketing spends and Media Logic's Marketing Optimization System provides marketers with actionable data and expert analysis to help them manage and refine every aspect of their marketing campaign," says Stephanie Brown, vice president, senior creative director/interactive services at Media Logic. "Our systematic approach identifies the best leads for their product or service and provides personalized care to convert those leads into buyers and offers the potential for millions of dollars of additional revenue."
If you are a business-to-business professional looking for ideas that you can use to make an immediate impact, Media Logic encourages you to take the agency for a test drive. Go to http://www.mlinc.com/testdrive/ and tell us about your specific challenge and we will provide you with a top-line list of real recommendations.
About Media Logic:
Media Logic is a strategic marketing and communications firm specializing in brand development, revenue generation, marketing planning and integrated communications. Founded in 1984, Media Logic is headquartered in Albany, N.Y. with a West Coast office in Oakland, Calif. With annual capitalized billings in excess of $63 million, the agency provides marketing services for a wide range of industries. Business-to-business clients include Applied Robotics, Weil-McLain, Fortitech, SPX Cooling Technologies, SI Group, Visa, Penn Mutual, Plug Power and BASF. Media Logic is ranked by BtoB Magazine as one of the nation's top 50 marketing agencies and top 50 direct marketing agencies. Visit http://www.mlinc.com for more information.
###