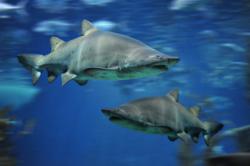 Do business owners humiliate themselves asking for money from billionaires? Only if their business is bad ... otherwise Shark Tank can be great for small business owners, whether they make a deal or not.
(PRWEB) February 09, 2013
The Shark Tank for business debate covers 2 main points. The first is whether giving up equity should be avoided at all costs, and therefore Shark Tank is bad because it requires business owners to part with equity. Jon Dykstra ot B2Web recognizes that in a perfect world no business owner would need to part with equity; however, in the real world, sometimes it's necessary in order to save and/or grow a business. There's also the connections factor that comes along with partnering with a Shark.
The second point debated by Jon Dykstra at B2Web is whether business owners humiliate themselves on television by coming across as begging for money. In other words, are business owners doing their business and brand a disservice by asking for money in such a public manner?
Read the full debate about Shark Tank at http://www.btwoweb.com/is-shark-tank-bad-for-business-owners/.
Shark Tank is a hugely popular television show where start up and small businesses seek cash in exchange for equity from a panel of multi-millionaires and billionaires who invest their own money in the businesses they believe have potential.
B2Web is a growing blog for small businesses who wish to learn all about building a web presence to promote their business and grow their brand.
Visit B2Web at http://www.btwoweb.com/.