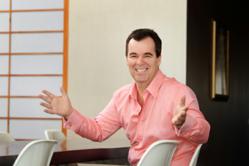 They now need to dip into their savings to a greater extent than they thought when planning for their retirement
(PRWEB) October 03, 2012
Baby Boomers, the generation born immediately after World War 2, were for many years considered an attractive target for marketers. However, property investment expert, Rick Otton, reveals that times have changed.
In an interview this week, Mr Otton pointed to the various factors that have impacted this group in particular, and the GFC (global financial crisis) is, as one would expect, involved.
"Australia, in general, has fared well though, and in the years subsequent to, the GFC, being buffered by our natural resources section - the mining, oil and gas industries" explained Mr Otton. "However there were several that it has impacted, and, unfortunately, these are sectors which directly impact Baby Boomers."
This generation, which has reached, or is approaching, retirement age, has found that the troubled global economy has taken its toll on the value of their nest-eggs.
"The funds in their superannuation plans were affected by falls in equity markets, their homes are, in most cases, worth less than they were 5 years ago, and the cost of living has risen" Mr Otton said. "They now need to dip into their savings to a greater extent than they thought when planning for their retirement."
It is when Baby Boomers consider downsizing that the fall in property prices really hits home, says Otton.
"Most property investment experts and real estate agents tell us that if we are buying and selling in the same market, then we shouldn't worry too much about our homes being worth less than they were" explained Mr Otton. "But this generation is generally downsizing, selling their large family home and purchasing apartments, townhouses, or making sea-changes and tree-changes."
"What this means is that they are selling at a bigger discount than they are buying, so it is not a same-same situation."
Mr Otton encourages baby boomers to look at the different options available to them when buying and selling homes and to take into account cost of living increases when budgeting for the years ahead.
His innovative property investment strategies are revealed in his 2012 real estate book 'How To Buy A House For A Dollar'.
About Rick Otton
Rick Otton has spent decades making money by snapping up inexpensive real estate and putting it to work building wealth. Now, he's teaching other Aussies how to do the same.
Otton is the founder and CEO of We Buy Houses, which operates in the U.S., U.K., Australia and New Zealand putting his strategies to work every day.
Otton got his start in alternative real estate investment in 1991 and within a year acquired 76 properties. In years after, Otton made a fortune using his low-risk, high-reward strategies to inexpensively acquire real estate.
Now, Otton wants to share the wealth by sharing the wisdom, teaching Aussies how to buy and sell real estate without cutting banks and other middlemen in on the deal.
Otton has been featured in a variety of television programs and magazines, including Today Tonight, A Current Affair, Australian Property Investor and more.
You can learn more about Otton and how to invest in residential real estate without using banks at RickOtton.com
Details of Mr Otton's free one day training events can be found at HowToBuyAHouseForADollar.com