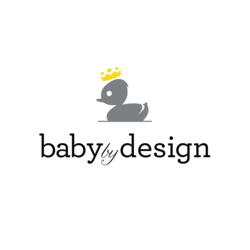 Fort Worth, TX (PRWEB) October 29, 2012
Fort Worth's newest boutique baby store is opening its doors for new moms. "Baby by Design" will specialize in creating nurseries with finely crafted furniture, décor, and accessories such as baby clothing.
After the store opened for business on October 22nd, a grand opening event will be held November 29th at the store's location in the historic Camp Bowie district of Fort Worth, Texas. It is located near Miss Molly's Toy & Candy Shop and Indigo Yoga.
"Baby by Design is very exciting for me personally," said owner Hilary Colia. "I'm thrilled to have the chance to help moms design a special nursery for their new baby." Colia, a graduate of TCU, previously was a successful sales representative for 3M.
Furniture showcased will include baby cribs, changers, dressers, gliders and ottomans. Other items and decorations include baby clothing, baby gifts, wall art, lamps, and rugs.
"We provide personal service, high quality furniture, and adorable items to help complete the unique room you want to create. You can also find baby gifts, and expecting moms can even register with us!"
ABOUT BABY BY DESIGN
Baby by Design nursery boutique of Fort Worth, Texas, specializes in an exclusive line of baby furniture, accessories, and baby brands for the modern mom and baby. The store features high quality products, design, and services for moms. The store is located at 4806 Camp Bowie Boulevard, Fort Worth 76107. Visit them online at http://www.babybydesignfortworth.com or call them at 817-731-0440.