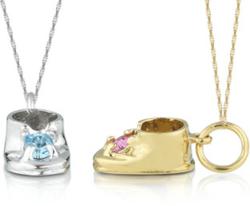 (PRWEB) January 28, 2012
Picking the perfect name for a newborn has been a source of stress for parents for ages. Deciphering the meaning of names and current trends makes choosing a baby's name more overwhelming than the prospect of all those dirty diapers. Now parents can seek relief from this stress with the launch of BabyNamesDiary.com, a website dedicated to helping parents select baby names and meanings for their special little one.
One of the site's newest developments is its weekly feature which aims to take a name from the Bible each week and exploring its rich history. Recently, the site expanded on the story of Caleb, a name that has come to be associated with a person who, like Caleb, has great courage and indestructible faith. The article describes Caleb in the land of Canaan and his journey of faith throughout the Bible. This invaluable resource gives a brief but thorough insight into the meaning of the name Caleb.
BabyNamesDiary.com was recently taken over by a new owner who quickly began updating the site to include exciting new features. Already in the works is a database that's sure to help moms and dads make the most of their baby name search. BabyNamesDiary.com is bringing a new database of more than 22,000 names to the site, as well as the meaning for each, giving readers a broad range of names to review, based on name, gender, meaning, or origin.
The site will also feature weekly articles on popular baby names to give parents key insight to naming their child. Also included will be baby name trends, another tool for parents-to-be to indulge in their search. BabyNamesDiary.com also plans to have additional tips through a new blog and gift ideas for the newborn offered throughout the year. With these new features, BabyNamesDiary.com will quickly become the go-to resource for expecting parents to find the perfect name for their newborn.
###