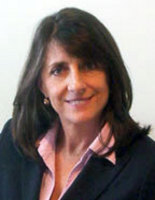 At DAIC our only goal is to help children and adults fulfill their potential.
Bedford Hills, NY (PRWEB) March 3, 2011
DAIC, a leading developmental assessment center in New York, today announced its new service aimed at boosting and reviving the mind power of adults by harnessing recent scientific discoveries. Known as the 'Cognitive Fitness System,' the service helps adults over forty find out how their brains are aging and what steps can be taken to strengthen weaknesses and assure a healthy mind well into old age. New research out of Massachusetts General Hospital, Duke University, and Johns Hopkins has revealed groundbreaking methods for improving the adult mind. These recent advances challenge the common notion that our minds inevitably lose their sharpness and agility with age.
The new service involves developing a cognitive profile report by assessing areas such as memory skills, word retrieval, multitasking and more. This leads to the creation of a detailed remedial action plan to improve cognitive weaknesses. While the system is designed to strengthen cognitive fitness, executive functioning skills, perceptual abilities and hinder memory loss, it can also reveal early onset of more serious problems, which if treated early can improve outcomes.
"I was a little apprehensive about what I would find out, but the results were amazing and the simple, detailed suggestions for improving my weaknesses really worked. Turns out my memory isn't so bad after all. What a relief!" –Mark Hess
Especially relevant as life spans increase, this new service is like a traditional physical, but for your brain. Now baby boomers don't have to wonder and worry about their mental prowess into old age.
About DAIC (Developmental Assessment & Intervention Center)
DAIC is a highly trusted and experienced assessment and intervention center specializing in psycho-educational and neuropsychological testing by NYS licensed psychologists. For more information, please visit http://www.daic.org/AMM.html
###