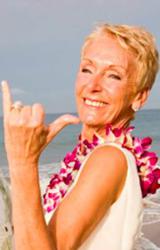 Denver, CO (PRWEB) December 30, 2012
Attention resort operators: Here's what Baby Boomers (ages 48-69) typically look for in setting up their vacations, based on a survey of subscribers to a popular travel magazine for Boomers.
First, price is important, but over 60% of the respondents said they'd be willing to spend a few extra bucks if the resort destination is something to write home about. What's more, they'd be willing to bunk down in a resort during its off season if they could save a bundle.
Boomers have a preference for all-inclusive hotels, the survey found. Said one subscriber, "Knowing that your tab for food and drink is covered takes a lot of unknowns out of budgeting for a vacation, especially for (Boomers) who foot the bill for family reunions and the like."
Surveyed for the report were readers of WatchBoom.com, a free monthly travel magazine with some 7,000 Boomer subscribers.
Well over half of the respondents said they'd opt for "garden view" rooms at beach resorts if they were priced substantially lower than "ocean view" rooms.
"Besides," said one boomer, "you can't always get a front-on view of the ocean from (ocean view) rooms."
Asked to name their top five foreign vacation destinations, Boomers rated Mexico No. 1 on the list, followed by a tie between Hawaii and the Caribbean in the second slot. Spain came in third, followed by Costa Rica and then Canada.
Of what value to Boomers are guest reviews and ratings shown on the hotel booking websites? Here, the responses of WatchBoom's readers were all over the map, ranging from "extremely valuable" to "totally worthless." One Boomer reported: "I rely on reviews by people who've actually stayed at hotels to steer me away from noisy, dirty and otherwise awful places...things I'd never have known from pictures of hotels on the websites." But another reader said: "When I see a whole string of reports saying a hotel is really wonderful, and nothing ever goes wrong there, I get a feeling that the reviews have been 'planted' by the hotel."
What are Boomers' biggest gripes about their vacations? Some 80% percent of the respondents cited objections to "extra charges" levied by supposedly all-inclusive hotels. For example, a number of respondents cited fees for optional meals in premium dining rooms and added tabs for scotch and other high-end liquors. One resort reportedly even charged extra for beach chairs.
A large number of Boomers complained that they couldn't get anything to eat after arriving at resorts in Mexico and the Caribbean served by late-night flights – even though dinner that evening was included in the bill.
WatchBoom publisher Nancy Clark noted that several boomers had the same suggestion: "They should at least offer a snack bar for late arrivals."
Published monthly since May 2009, Denver-based WatchBoom (http://www.WatchBoom.com) features articles by 14 veteran travel journalists including the former travel editors of a number of major newspapers and national magazines.