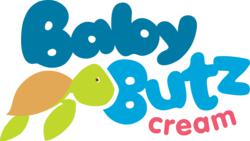 Majda Ficko shares Baby Butz and her diaper rash tips with the soon-to-be-parents, celebrity J. R. Martinez and wife, Diana Jones.
East St. Paul, Manitoba (PRWEB) March 09, 2012
Attending award show gifting suites and Hollywood baby showers was the last place Majda Ficko imagined herself when she worked to develop her 100% natural baby rash cream to ease the pain of her son's severe diaper rash.
Following quickly on the heels of Baby Butz's success at the Golden Globe and Academy Awards (Oscar) gifting suites for celebrity parents, Majda and Baby Butz cream will sponsor a baby shower for J. R. Martinez (of Dancing With the Stars and All My Children fame) and his wife, Diana Jones, in Glendale, California on March 17th, 2012. In addition to many celebrity guests, People Magazine and People.com will be covering the event as Majda shares Baby Butz and her diaper rash tips with the soon-to-be-parents.
Majda's eldest son, Demitri, was born with Cornelia de Lange syndrome, a rare development disorder. He has spent his entire life in diapers, often suffering from severe diaper rash. Unable to find a cream without perfume, alcohol or other chemical ingredients found in commercial diaper rashes, Majda worked to formulate and license her own natural health product to sooth and heal his painful rashes. It was only at the request of Demitri's doctor that Majda considered marketing the 100% natural cream for public use.
In addition to select stores in Manitoba, Alberta, British Columbia and New York, Baby Butz will soon be available at all 250 Canada Safeway stores. Baby Butz is "Safe for you, Safe for your children" and licensed by Health Canada as a Natural Health Product.
###
If you would like more information on Baby Butz and Olen Cosmetics, or to schedule an interview, please call Majda Ficko at 1-877-494-4313 or email mail(at)olencosmetics(dot)com