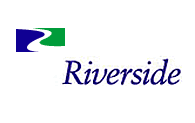 "We are excited to partner with management to accelerate Baby Jogger's already impressive growth," said Karen Pajarillo.
(PRWEB) April 23, 2012
The Riverside Company has partnered with management to recapitalize Baby Jogger, a leading designer and marketer of branded infant and juvenile products focused on baby strollers, bicycle trailers and related accessories. Founded in 1984, the Richmond, Virginia company has built a strong reputation thanks to its full line of award-winning and functional products designed for active parents. The company has a proven track record of innovation, quality, and safety. Baby Jogger has emerged as the brand of choice in the infant and juvenile products category.
Baby Jogger's products are differentiated by patented design innovations, including its Quick-Fold technology, the easiest one-step folding system for strollers. The company continues to expand its market share and sells its products in more than 50 countries around the world.
"Baby Jogger has earned its place in the hearts of customers," said Riverside Partner Karen Pajarillo. "Its combination of safety, convenience and performance have driven high customer satisfaction and helped continuously increase demand."
"We are excited to partner with management to accelerate Baby Jogger's already impressive growth," said Pajarillo. "Its new product pipeline is full, and it is continuing to increase points of sale both domestically and internationally. We will help the company expand its product line, and will use our operating expertise and global resources to support growth initiatives."
Working with Pajarillo for Riverside on the transaction were Operating Partner David Gold, Operating Executive Mike Skelton, Vice President Meranee Phingbodhipakkiya, Vice President Marty Graul, Senior Associate Mark Donnelly, Associate Kevin Kumar and Associate Drew Flanigan. The deal was sourced by Jim Butterfield of Riverside's Origination group.
Jones Day provided legal counsel to Riverside on the transaction. US Bank, Huntington and Babson provided financing for the transaction.
The Riverside Company (http://www.riversidecompany.com or http://www.riversideeurope.com)
The Riverside Company is a global private equity firm focused on acquiring growing businesses valued at up to $200 million (€200 million in Europe). Since its founding in 1988, Riverside has invested in more than 280 transactions. The firm's international portfolio includes more than 80 companies, and it has more than $3 billion/€2.5 billion in assets under management.
# # #