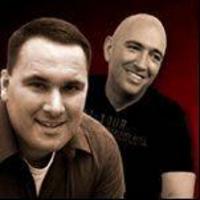 The Godfather of Online Marketing
Suwanee, GA (PRWEB) October 29, 2009
Matt Bacak's Survival Tactics for Tough Times seminar may still be five weeks away, but wannabe attendees who were waiting until the last minute to sign up for the event may be in for a big disappointment. That's because the star-studded conference, which is slated for December 4, 5 and 6 in Atlanta, Ga., has already sold out of hotel rooms - twice. Not only are all rooms from the seminar's original hotel block completely booked solid, but a second block of rooms at a nearby hotel have also been snagged. Waiting list reservations are now being taken on a first-come, first-serve basis, but Matt Bacak can no longer guarantee admission.
According to a recent "New York Daily News" article, the recession is having a negative impact on the hotel industry. "With Americans taking much more modest vacations lately, vacancies at hotels and resorts have been way up." The Associated Press puts this trend in concrete perspective. "The national occupancy rate [for September 2009] was 56.7 percent, down from 60.5 percent a year ago." So when a hotel is selling out weeks in advance, attention turns to the impetus behind such keen interest.
Two Atlanta, Ga., hotels owe their upcoming sellouts to Internet marketing legend Matt Bacak. The brainchild behind the Survival Tactics for Tough Times II seminar, Bacak is no stranger to financial turnarounds. As an Internet marketing newbie, he took himself from flat broke to millionaire in record time. Now, for one weekend, he's doing the same thing for the struggling hotel industry.
Bacak owes some credit for accomplishing that feat to the hot-topic button the seminar addresses. After all, in September, the national unemployment rate rose to 9.8 percent. With nearly one in 10 Americans out of a job, a lot of people need Bacak's expert strategies to survive. He couldn't accomplish such resounding success, however, without a little help from his friends. The fact that he's convinced "The Godfather of Online Marketing," Mark Joyner, to emerge from retirement for this timely event might have a little to do with its sellout as well.
Other Internet marketing legends on the waiting-room-only Survival Tactics for Tough Times' lineup include Joe Sugarman, Ted Nicholas, Bill Glazer, Robert Allen, Marshall Sylver, Dan Kuschell, Justin Blake, Shawn Casey, Kevin Wilke and Keith Wellman. Together with Bacak and Joyner, the participant panel brings over 200 years of combined business experience to the event's roundtable.
What's good news for Atlanta's hotels, however, could spell disappointment for those individuals who were looking forward to being a part of Survival Tactics for Tough Times. "I'm working diligently to secure more accommodations," explains Matt Bacak. "New seminar registrants are currently being put on a waiting list. If I manage to round up some more rooms, they'll be the first ones through the door, but at this point, there are no guarantees."
To secure a spot on the Survival Tactics for Tough Times' waiting list, contact Tamara Smith at (770) 623-3008. For more information on the seminar's star-studded guest list, visit http://www.survivaltacticsseminar.com/.
###