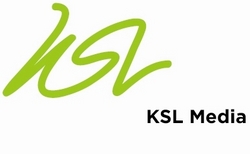 "We are excited to recognize the hard work our staff has done on Bacardi. Due to their creativity and dedication, we have expanded our scope with this top spirits company."
New York, NY (PRWEB) June 9, 2010
KSL Media (http://www.kslmedia.com), one of the largest independent media services companies, have promoted six executives as a result of their recently expanded brand assignments with Bacardi USA.
KSL Media had been handling media planning and buying for a number of Bacardi's brands, including Grey Goose Vodka, Bombay Sapphire Gin, and Cazadores Tequila. They were recently awarded several assignments, including Bacardi's flagship brand, Bacardi Rum, along with Dewar's Scotch, Martini and Rossi, 42 Below Vodka and a number of others.
David Sklaver, KSL's President, said, "We are excited to recognize the hard work our staff has done on Bacardi. Due to their creativity and dedication, we have expanded our scope with this top spirits company."
In their New York City office, KSL has reorganized their Bacardi account team under recent hire Jodi Andrews, SVP Managing Director, with the following promotions and hires:
Carla Louis was promoted from Account Director to VP Account Director on Bacardi Rum and Grey Goose "Rising Icons".
Jennifer Vandertoorn was promoted from Account Director to VP Account Director on Bombay Sapphire, Dewar's, Martini & Rossi, and Drambuie.
Andrew Roden was promoted from Account Director to VP Account Director on Grey Goose, 42 Below Vodka, and Bacardi Gold.
Stephanie Freeman was promoted from Senior Media Planner to Media Supervisor on Bombay Sapphire and 42 Below Vodka.
Justin Schneider has joined KSL as Media Supervisor on Bacardi Rum.
Mary Ellen Oleksiuk has joined KSL as Media Supervisor on Grey Goose and Martini & Rossi.
Nicole Mackie has joined KSL as Senior Media Planner on Bacardi Rum.
Eva Feger was promoted from Assistant Media Planner to Media Planner on Bombay Sapphire, 42 Below, and various Bacardi brands.
Nikki Neary was promoted from Assistant Digital Media Planner to Digital Planner on all Bacardi brands.
About KSL Media:
KSL Media is one of the largest and fastest growing independent media services companies in America. They specialize in servicing mid market companies with challenger brands by helping them acquire and retain their best customers. KSL works with numerous clients including Bacardi, Guitar Center, Publisher's Clearing House, ConocoPhillips, Mercury Insurance, Huntington Learning Center, Telebrands, United Way of Greater Los Angeles, and Sizzler. They have offices in New York, Los Angeles, Las Vegas, and Chicago.
# # #