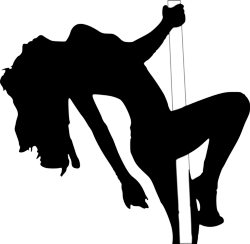 Bachelor Parties are an American tradition for grooms to have a little fun before their wedding day.
Boston, MA (PRWEB) August 30, 2012
"Will you be the best man at my wedding," is something that most guys only dream of hearing. It is an honorable privilege that comes with many perks including, bragging rights, going to the rehearsal dinner, and the right to make a fool of yourself while making a drunken speech at your buddy's wedding. While it may seem like all fun and games it is a very stressful burden to bear because, let's face it, you just inherited the duty of throwing a bachelor party for the groom.
Before we Begin
There are four things to keep in mind before starting to plan a bachelor party.
1. The bachelor party is for the groom and therefore you go by his interests and what he is cool with. The goal of a bachelor party is to make the groom happy on his last day, not to make yourself happy.
2. Only invite people you can trust and who are friends with the groom, this is probably the most critical part of the bachelor party because the attendees can make or break a party. Ask the groom, family members, and anyone else you can think of to find and make sure all of his close friends will be attending.
3. You will be spending money in some way or another if you are a decent friend and best man. Deal with it.
4. The groom never pays for his own drinks.
Places to Go
Wherever you decide to go for the bachelor party depends on how much money guests are willing to spend, and what the groom wants to do/what his interests are. If the groom likes baseball, then bring him to a baseball game for part of his bachelor party. If the groom likes gambling, bring him to Las Vegas for a weekend. If the groom likes lying on the beach, then bring him to the Bahamas. It can be very easy to decide where to go. If you don't feel like traveling visiting a club, or renting a lake house is never a bad idea. Sometimes you can even have a great time by throwing the party at your house (as long as you don't mind cleaning up). Just make sure that wherever you go, there are lots of activities that guests can do.
Things to Do
Let's face it guys get bored very easily. Therefore the activities at a bachelor party should be present at all times. In the past gambling, and visiting strip clubs were enough to keep guys preoccupied for hours. While that may still be true, a bachelor party is more about male bonding and visiting a baseball game, bar hopping, clubbing, or even golfing aren't bad ideas to mix things up a bit.
Drinks
Drinks are a requirement at any and all bachelor parties. Wherever you decide to go there will usually be a place for you to buy and get drinks. But without at least a little bit of alcohol the bachelor party will never be as fun or as memorable as it could be. If you decide to throw the party where there won't be drinks then make sure you supply it yourself. That means supplying both beer and liquor.
Music
Just about everywhere you will go there will be music playing. So if you are going somewhere then that shouldn't be too much of an issue. It really becomes an issue when you decide to throw the party at your house. You will need to ask the groom his interests in music and make up a playlist towards what he likes. This can be very difficult and you will need to closely work with the groom on this because while it may not seem important, it is one of the most important aspects of a party.
Entertainment
Exotic dancers have always been apart of bachelor parties, but these days it can get you into more trouble than it used to. If anyone finds out exotic dancers were at the bachelor party the groom could get into a lot of hot water with his fiancé potentially ruining the marriage before it even starts. That's why it is usually better to make sure it's okay with the groom for exotic dancers to be there. Also get to know the fiancé a little so you can easily tell if she would throw a fit if she found strippers at the bachelor party.
A big thing to make sure of if you are throwing a bachelor party that could get crazy is that everyone makes an agreement of silence. When questioned about the party nobody will answer or give away any information that could potentially hurt the grooms marriage. Make sure the groom has fun and the party is planned well and you won't have to worry about a thing.