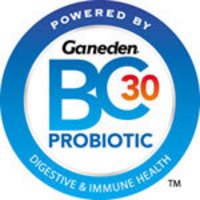 The evaluation of this recent data shows great promise for Bacillus coagulans as a new type of probiotic that's come to the forefront.
Cleveland (PRWEB) January 25, 2011
A new paper examining recent research and safety data published in the peer-reviewed journal Food Science and Technology Bulletin provides scientific support for Bacillus coagulans as a probiotic. The overview supports the use of probiotics in general and discusses a specific Bacillus coagulans strain, known as GanedenBC30 (Bacillus coagulans GBI-30, 6086), manufactured by consumer healthcare company Ganeden Biotech, for its probiotic attributes. The study summarizes how GanedenBC30 supports its health claims related to safety, gastrointestinal health, immune health, joint health and includes never before published data.
"Probiotic strains have been traditionally limited to Lactobacillus and Bifidobacterium," explained Dr. Glenn Gibson, one of the world's leading probiotic experts and co-author of the paper. "The evaluation of this recent data shows great promise for Bacillus coagulans as a new type of probiotic that's come to the forefront."
Probiotics, or "beneficial bacteria," have been shown to improve digestive health and boost immunity. The challenge for many probiotic strains has always been survivability through harsh stomach acids in order to arrive in the intestines where they can have the greatest digestive health benefit. Bacillus coagulans based strains of probiotics have a distinct advantage since they form a naturally occurring layer of organic material that helps protect the delicate genetic core of the probiotic. Conventional probiotics such as Lactobacillus and Bifidobacterium are unable to form this protective shield, making them more vulnerable.
"Bacillus coagulans behaves in a totally different way than many common probiotic strains today due to its spore-forming nature," Gibson, who is also the professor of microbiology at Reading University, England, commented. "This exciting development in probiotic technology could very well lead to seeing Bacillus coagulans probiotics like GanedenBC30 showing up in more products due to its hearty nature."
Highlights of the research data review of GanedenBC30 include relieving abdominal pain and bloating in IBS sufferers, showing a potential to digest protein, lactose and fructose, positively affecting the immune system, protecting against two strains of influenza, decreasing joint pain and improving mobility in rheumatoid arthritis sufferers, and surviving through a simulated gastric environment. The safety data reviewed seven tests and revealed no safety issues even when GanedenBC30 was consumed in high quantities.
GanedenBC30 is the probiotic included in Digestive Advantage® and Sustenex® products which have already been demonstrated safe and effective in clinical trials. GanedenBC30 can also be found as an added ingredient in over 45 functional foods and beverages, including bread, nutrition bars, instant soup mix, hot tea, ice cream, and frozen yogurt.
About Ganeden Biotech
Founded in 1996, Ganeden Biotech is a privately held company based in Cleveland, Ohio, and is the largest seller of over-the-counter probiotics in the United States through its Digestive Advantage and Sustenex brands. It also licenses its patented probiotic bacteria, GanedenBC30, for use in commercial food and beverage applications as well as in medical foods and dietary supplements. For more information on Ganeden Biotech, GanedenBC30 or this recent study, visit ganedenlabs.com.
###