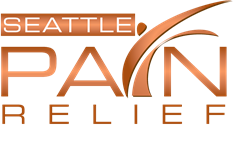 Over ten treatments are available for back pain and sciatica including cutting edge procedures and medication management, over 90% avoid surgery!
Seattle, WA (PRWEB) November 06, 2014
Seattle Pain Relief, one of the most comprehensive pain management clinics in the Northwest, is now offering over 10 effective treatments for helping patients avoid potentially risky back surgery. The new treatments added include radiofrequency ablation, transforaminal epidural steroid injections and more. Call (855) WASH-PAIN for more information and scheduling.
Most back pain and sciatica should be treated nonoperatively, as up to forty percent of all back surgeries fail within two years. In fact, ten percent of those who undergo back surgery end up worse off than before the surgery. in addition, studies have shown that nonoperative outcomes for sciatica surgery are equivalent to those with surgery over time. Therefore, if surgery can be avoided by Seattle pain management, that is in a person's best interest.
Double Board Certified Seattle pain management doctors such as those at Seattle Pain Relief understand this, and are continually adding treatment options to help provide patients with relief and the ability to work and participate in recreational activities.
Radiofrequency ablation is a treatment that has been shown to provide 12 to 24 months of consistent back in over 80% of patients.for those suffering from chronic pain due to spinal arthritis. For sciatica, transforaminal epidural injections have shown over 75% good to excellent results. This can help considerably in the effort to avoid the need for sciatica surgery.
Most insurance is accepted at Seattle Pain Relief, and patients are seen from throughout the greater metropolitan area at the Federal Way clinic location. Those in need of pain management Seattle trusts for back pain and or sciatica should call Seattle Pain Relief at (855) WASH-PAIN.