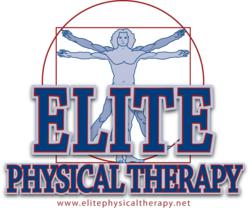 Greenville, SC (PRWEB) April 01, 2013
Paul Hecker of Elite Physical Therapy works with patients everyday to help identify and prevent injury, especially those who are active athletes. Using video technology, many of these athletes can now break down their workout and analyze their every movement. This technology allows for physical therapists and coaches to work with the athlete to help ensure they are not causing harm or setting themselves up for long term injury.
Video technology has advanced over the years, and with high speed and HD video available, computers can help analyze various angles and speeds of motion. During the 2008 Olympics when Michael Phelps won eight gold medals, this technology was used to break down every aspect of his swim stroke; revealing his impressive dimensions and techniques.
As a physical therapist, Hecker explains that high speed, high definition video technology can be utilized hand in hand with physical musculoskeletal exams. The combination of these two efforts can reveal weakness and inflexibilities that can cause various injuries. The patient can be instructed in proper techniques to avoid injury, as well as ways to alleviate pain and further harm current injuries. Seeing athletes' techniques on screen, and slowed down, can be an eye-opening experience.
After treatment, the patient can come be filmed again, and see his or her progression. The true advantage of using video is to help prevent physical therapists from just treating the injury, but instead helping to find and correct the underlying cause.
Elite Physical Therapy has a Running Clinic designed specifically for competitive and endurance runners, who are typically prone to injury at one point or another. Their website explains more about the Dartfish Video & Motion Analysis Software they use to complete comprehensive analysis on their patients who are avid runners. More information can be found at http://www.therunningclinic.net.
About the Company
At Elite Physical Therapy, patients will find a friendly and enthusiastic environment dedicated to health and well being. Whether the goal is to run a marathon or simply pick up a child, Elite's open and honest staff will work with patients so they can get back to their lives. They are more than just a typical physical therapy practice. They treat each patient using a manual approach to Physical Therapy. This approach goes far beyond handing over a rubber band and showing patients a couple of exercises. They spend a great deal of time getting to know their patients. As patients make their way through treatment, Elite Physical Therapy takes the time to listen and answer questions to put the patient's mind at ease, so they can stay focused on treatment. Please visit http://www.elitephysicaltherapysc.net for more information.