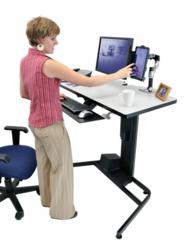 The holidays are here, and Human Touch is giving the gifts of savings
Los Gatos, CA (PRWEB) December 22, 2011
For the holiday season, Los Gatos back store, We've Got Your Back is giving the gifts of amazing savings, special offers, holiday hours, gift wrapping and even more back-friendly tips and tools.
Located at 114 Royce St. in Los Gatos, We've Got Your Back provides education and alternatives to help people reach their goal of a life free from back and neck pain. Since 2010, the Los Gatos store has served as a help center for individuals experiencing back pain in the San Francisco Bay Area.
"The holidays are here, and Human Touch is giving the gifts of savings," Rita Marcojohn of We've Got Your Back said. "If you order your Perfect Chair before Dec. 31, you are eligible to receive a $200 credit toward any Perfect Chair accessory."
With the purchase of a massage chair by Dec. 31, customers can get a free 2-year Head-to-Toe Premium Protection Plan with a full 2-year warranty. By purchasing a PC-086 Serenity® or PC-085 Transitional Perfect Chair®, customers can receive a Human Touch® HT-1350 CirQlation® Pro.
We've Got Your Back also features new products, such as soothing lavender, tricky Bongo Boards, Bosu balance balls, Trigger Point fitness products and gift cards. The store will also extended its holiday hours for last-minute shopping needs. It will be open on Dec. 22 and 23 until 7:00 p.m. and Dec 24 from 10:00 a.m. until 3:00 p.m. We've Got Your Back will be closing Dec. 30 and reopening for the new year on Jan. 3, 2012.
Neck and back pain can interrupt an otherwise active lifestyle, sometimes bringing it to a halt. Helping individuals eliminate neck and back pain from their lives is a goal that Los Gatos' We've Got Your Back continually strives for.
"Back pain is almost a universal problem, and much of the time it does not have an identifiable cause. It usually goes away, but in about 10 to 20 percent of people, it becomes chronic. Check out our latest blog for tips on how to prevent and manage it," Marcojohn said.
We've Got Your Back is more than just a retail store for back pain. It is a group of people dedicated to providing tools to relax, strengthen and repair back pain. One of its primary reasons for being here is to share information and create an open community where Bay Area residents can learn more about what causes back pain, and how they can improve their pain through lifestyle choices, physical condition and personal habits.
An easy way to remedy any neck and back discomfort is by analyzing the items that people interact with on a daily basis. A chair or table may seem harmless, but the uncomfortable positions people contort their bodies into to accommodate furniture can result in long-term injuries. Ergonomic support is critical in helping with alleviating the pain. We've Got Your Back ergonomic specialists provide anyone with a personalized assessment of the situation, giving customers advice on workplace ergonomics, and the appropriate ergonomic accessories and chairs. Ergonomic chairs provide the comfort and support that the back and neck need. Sit-to-stand desks offer the movement and adjustability to help alleviate problems for those who cannot sit for long durations. Ergonomic lumbar-support pillows help promote proper posture and can easily be used with any seating arrangement.
For more information on holiday savings or any We've Got Your Back products and services, call408-395-1122, view the back shop on the web at http://www.back2active-bayarea.com or visit the store at 114 Royce St., Los Gatos, CA 95030.
About We've Got Your Back
Los Gatos' ergonomic accessories store, We've Got Your Back, is a business that delivers best-in-class products and services in ergonomic seating and accessories, fitness gear and comfort solutions. Its goal is to help eliminate the root cause of pain. The showroom in Los Gatos was designed to serve the community with educational programs, fitness classes and product demonstrations. We've Got Your Back offers its products and solutions to support the home office, telecommuter or office workstation with training, chair fittings, ergonomic assessments and lifestyle-support programs. The back store is capable of providing tension relief, zero-gravity chairs, ergonomic seating, neck pillows, doctor-recommended pillows, fitness training, ergonomic accessories and more.
###