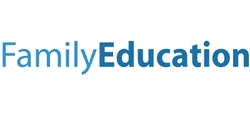 Top 10 Lists for Back to School
Boston, MA (PRWEB) August 12, 2009
To help families cope in these tight times, FamilyEducation is featuring information and tools to help get everyone ready for back-to-school without breaking the bank. With the popular parenting site's budget-planning tools, great ideas for nutritious school lunches, back-to-school tips, and other resources , parents will send their kids off to school ready to learn.
The back-to-school shopping list is long and includes everything from clothes and shoes to school supplies and lunch boxes. Using FamilyEducation's interactive budget worksheet, parents can plan and track their back-to-school expenses to stretch their dollars as far as possible. After downloading the interactive printable to their desktop, parents simply enter in their total budget and spending amounts, and the spreadsheet automatically calculates their savings.
"Back-to-school is both an exciting and stressful time for families," said Jess M. Brallier, publisher, Family Education Network. "Today's tight times require finding ways to stretch dollars as far as possible for back-to-school 2009. FamilyEducation is featuring resources and tips for budgeting back-to-school shopping as well as for ensuring that kids have the support they need to be successful learners."
Many kids will be brown-bagging it for lunch this school year, and parents are faced with the challenge of packing lunches that are nutritious, tasty and don't leave the family strapped for cash. With FamilyEducation's "Back-to-School Lunch Savings" slideshow , parents will find great ideas for cheap and healthy lunches that their kids will actually want to eat. The slideshow features recipes for spicing up lunch time with treats such as a new take on the old reliable PB&J: peanut butter and jelly wraps, or moving away from the everyday sandwich and packing a pasta salad.
Even though the budget might be tight, parents still want their kids to go back to school in the best of fall fashion, and FamilyEducation offers a slide show to help them plan a wardrobe that is both trendy and budget conscious. The "Top 2009 Back-to-School Fashions" slideshow features this year's top trends in back-to-school fashion , from neon colors to the backpack that today's fashion-forward student will be carrying, with tips on where to get these hot items.
Having cool school supplies is just as important as wearing the right jeans, and FamilyEducation's "Top 2009 Back-to-School Supplies" slideshow walks parents through the essentials for this year's well-prepared student, featuring items such as recycled notebooks and paper and a USB flash drive for storing important documents.
At the same time they are shopping for all the right fashions and school supplies, parents are concerned about helping their students make an easy and successful transition into the new school year. The slideshow, "Back to School: 10 Tips for a Smooth Start" on FamilyEducation, will help parents calm their child's nerves and alleviate those back-to-school jitters. They can also turn to the back-to-school parenting advice included in teacher Molly Dugan's article on preparing for a successful start to the school year.
Finally, as parents make their shopping lists and prepare to send their kids out the door on the first day, they can turn to FamilyEducation for its "Top 10 Lists for Back to School," and learn how to help their kids get A's and be successful in math and reading or how to get organized for back-to-school.
About FamilyEducation
FamilyEducation is the leading online publisher of practical parenting guidance, expert family advice, printables, skill-building exercises and activities for children. FamilyEducation.com is dedicated to educating parents and parents-to-be so they can raise healthy, educated and well-rounded children.
FamilyEducation is part of Pearson, the world's largest integrated education company. Pearson's other primary operations include the Financial Times Group and the Penguin Group.
###